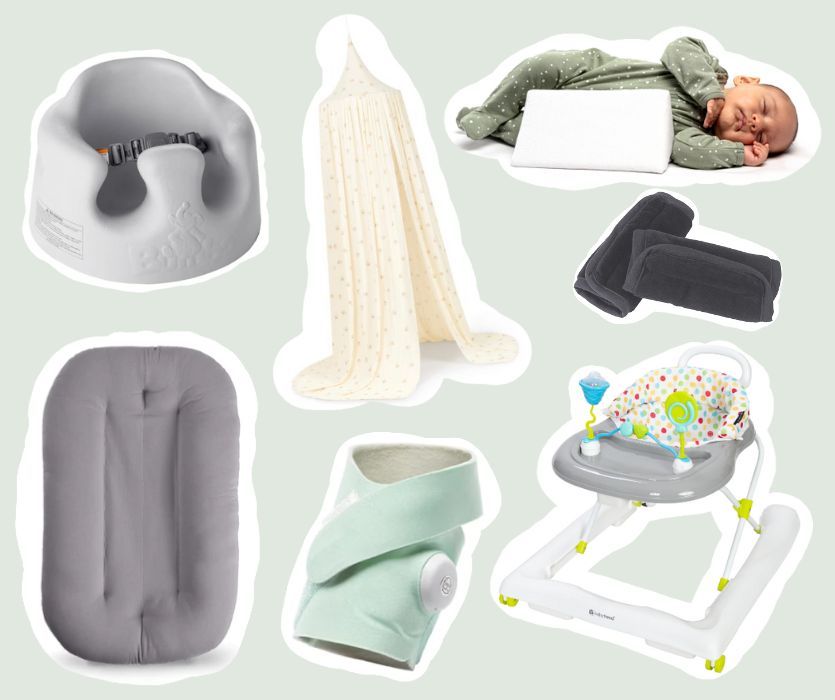 If there's one constant in parenting, it's that the parental landscape is ever changing. Things that were listed as A-Okay with your first kid can become a big no-no by the time your second is born (here's looking at you, Rock 'N Play).
While having an "oh wow, I had no idea about that!" moment is a parental right of passage, it's kind of nice having a heads up about some of the most common controversial products so you can make an informed choice when considering what items to buy. Here are some products that some swear by and some hate – and what the concerns are.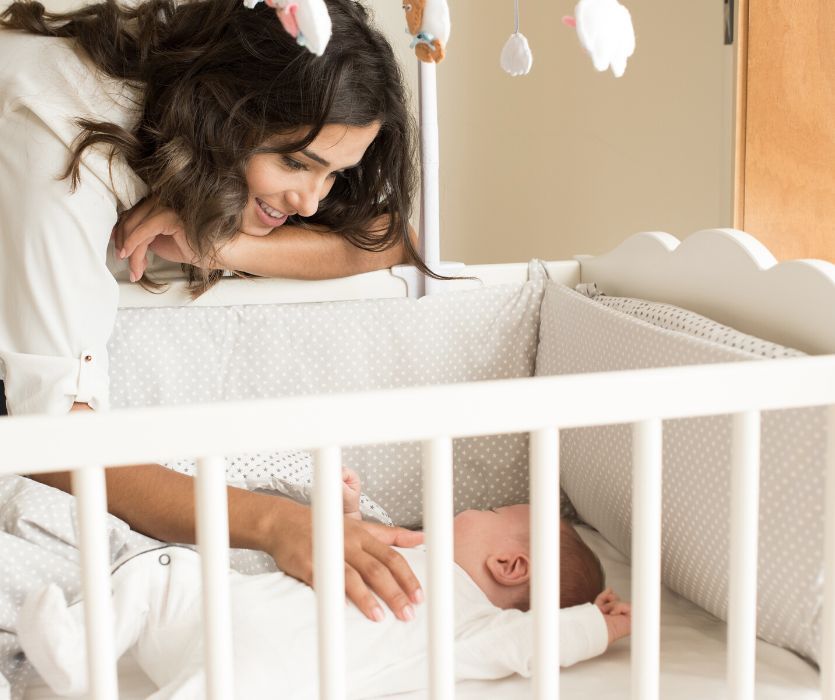 Crib Bumpers
Designed to keep little bodies safe from the bars, crib bumpers have been a staple in nurseries since before we were babies.
The issue: The long and short of it is they are a suffocation and entrapment risk. What's confusing though is that mesh bumpers are still allowed, and fabric bumpers are still being sold, regardless of being labeled a 'banned, hazardous product,' which makes this one tricky.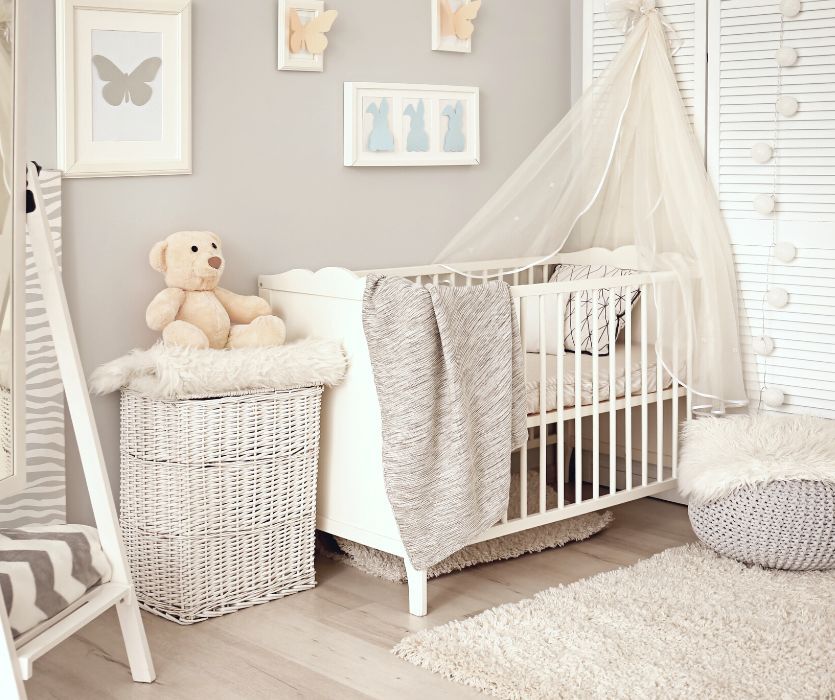 Crib Decor
A quick Insta search of 'crib decor' brings up all kinds of adorable ideas. Pictures, canopies, and shelves hung over cribs, and pillows, blankets, and loungers placed inside cribs.
The issue: Safety experts want us to keep the crib clear of falling objects (like pictures) and free of suffocation hazards (like canopies, curtains, cords, or anything else a baby might pull into their crib). Here's a whole post on safe sleep guidelines if you want to know the nitty gritty.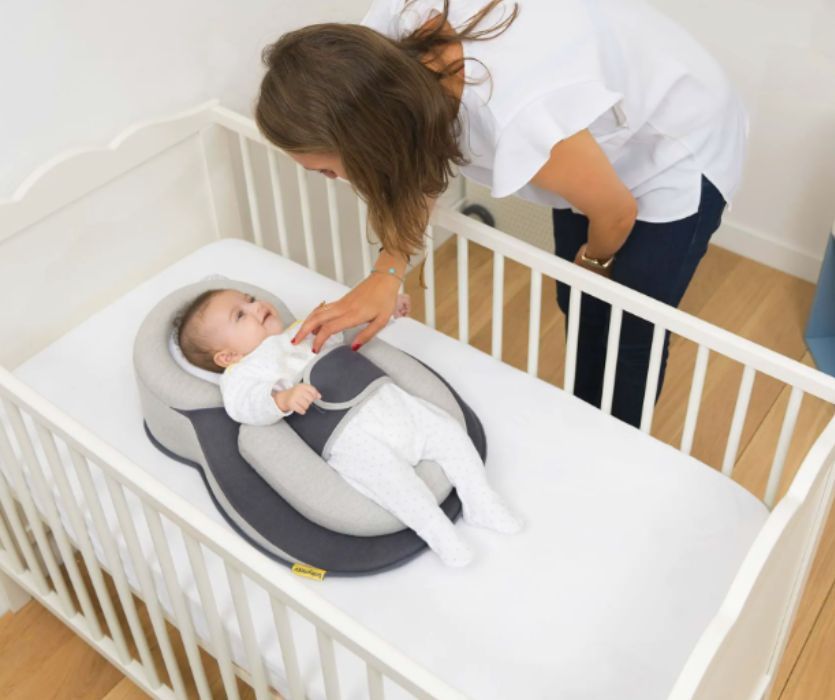 Sleep Positioners
Wedges, anti-roll pillows, side sleeping pillows – there are all kinds of sleep positioners out there that claim to help your baby get better sleep by keeping them in a certain position or help with conditions like reflux. (There are medical devices that can be prescribed by your pediatrician, but this specifically refers to non-medical devices.)
The issue: Safety experts and the FDA (they make the rules about medical devices, hence the jurisdiction here) agree they aren't safe. There's also no evidence that they reduce conditions like GERD – check out What is the safest sleep solution for my baby with reflux? from the AAP. Some hardcore safe sleep people even consider the coveted Snoo a sleep positioner because of the built in swaddle. (Here's what Snoo says about that.)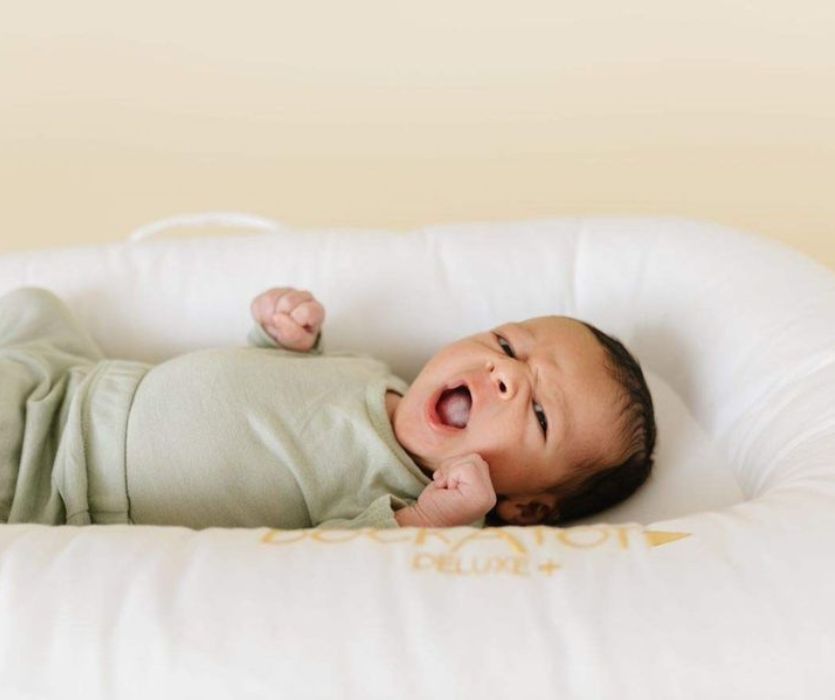 Baby Loungers
Dock-A-Tots and similar baby "loungers" have taken Instagram and Pinterest by storm with pictures of babies sleeping in these adorable 'baby nests.'
The issue: Even though they are marketed as a lounger, many parents inevitably use them for sleep (I mean, it's a cozy nest). They, and similar products, have been implicated in at least 120 deaths and are loathed by child sleep and safety experts worldwide. Here's a post about the Dock-A-Tot safety warning to give you a bit more background.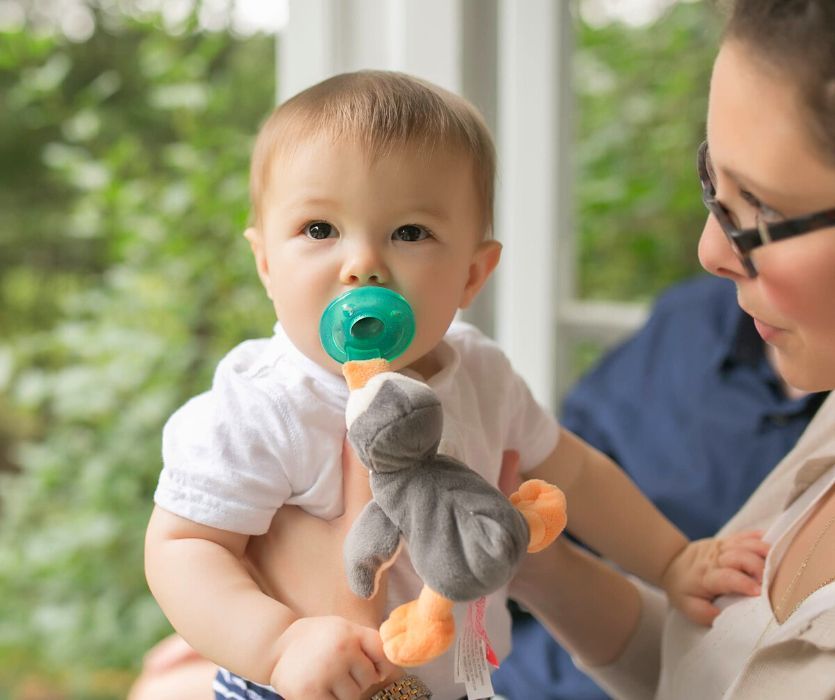 Pacifiers with Stuffed Animals
There are a handful of brands offering pacifiers that have a small stuffed animal attached, including Wubbanub and Avent. The stuffy makes it easy for little hands to hold and position their pacifier, even with their less-than-great coordination.
The issue: Soothers help kids fall asleep, so many parents wouldn't think twice about popping one of these in a crib with their sleeping baby. Safe sleep experts and Wubbanub agree the safest way to sleep for extended periods of time is without any plush toys in the crib, even ones attached to a pacifier, to reduce a suffocation risk.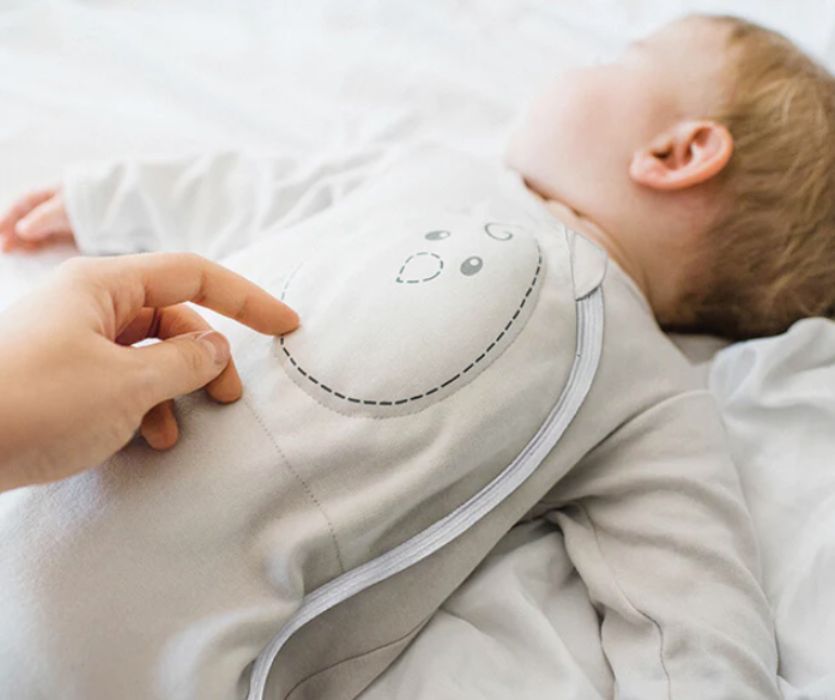 Weighted Sleep Sacks
Weighted blankets have really blown up over the last few years, with users claiming the extra weight helps calm them down and promote deeper sleep.
The issue: Safe sleep experts worry about these due to the increased risk of suffocation and overheating (another thing linked to an elevated SIDS risk).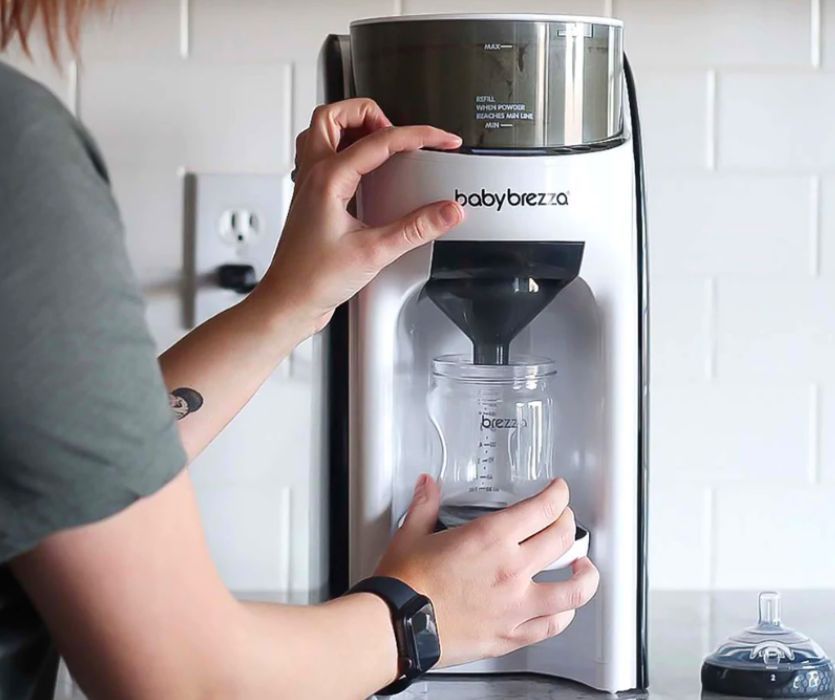 Formula Dispensers
Feeding dispensers like the Baby Brezza quickly make premixed and warmed bottles with the touch of a button. It made many 'best of' lists after it was released in 2013 and continues to be a popular item on many baby registries.
The issue: The concern here is improper ratios of formula and water being dispensed by the machine causing serious health implications for an infant (especially if tired parents don't notice it). The company says proper cleaning of the machine prevents this problem, but some parents say the machine is at fault. You can read more about the controversy in a Chicago Tribune article.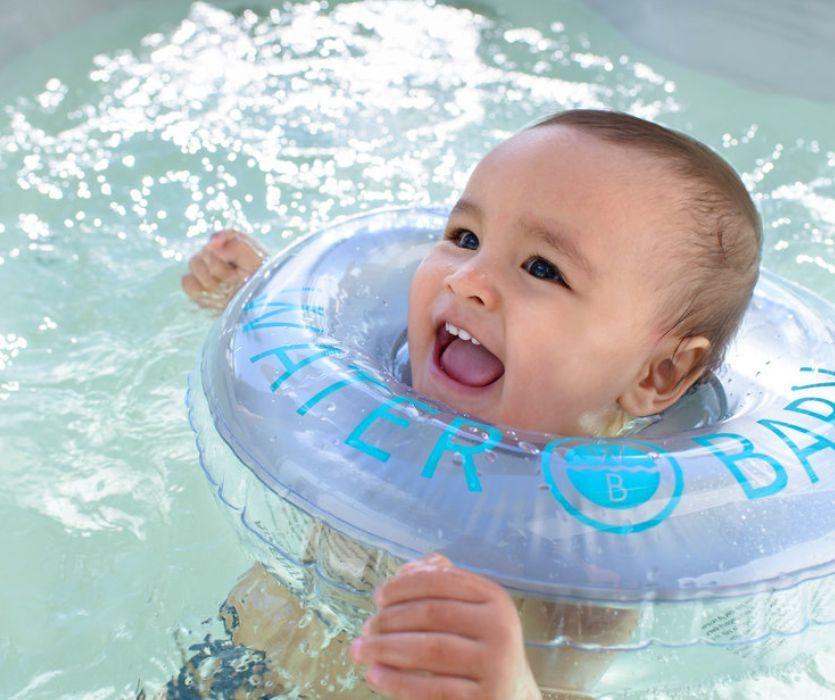 Infant Flotation Rings
Infant flotation rings – like the Otteroo – fit around a baby's neck and allows them to float around without restricting their hands or feet. With over 400k sold, many babies love to chill in them and they've been sold outside North America for decades.
The issue: They can deflate during use or storage, so a child can slide through the inner ring designed to keep their head above water. Safety experts also worry that caregivers might have a false sense of security and leave their children unattended when they shouldn't. You can read more about the CPSC warning here, and you can read Otteroo's response here.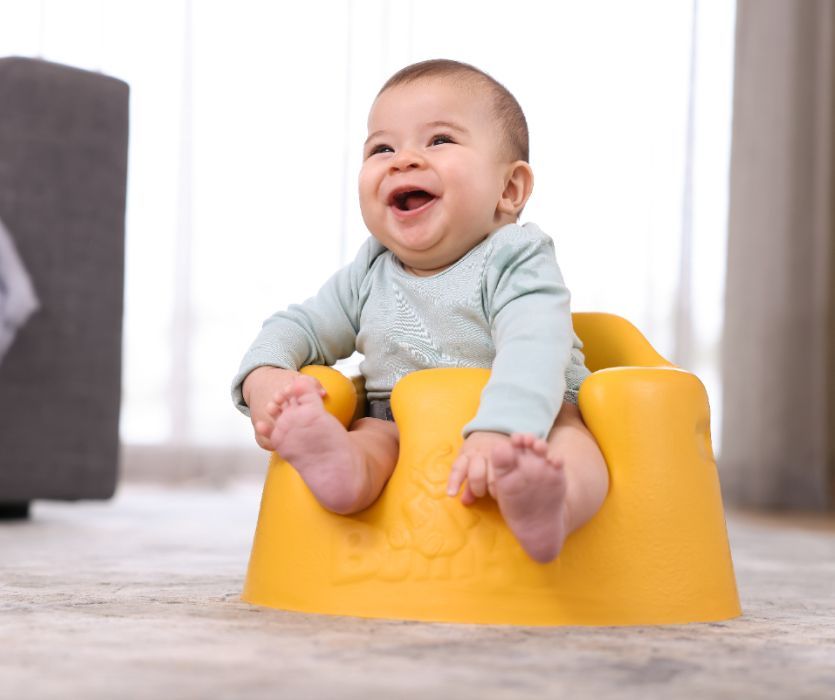 Bumbo Seat
The Bumbo is a small foam chair designed for infants who are just learning to sit but still need a fair amount of support. Its lightweight design, fun colors, and soft material make it an extremely popular baby item.
The issue: With the seat being so light and maneuverable, it's tempting to put it on a table or countertop as a makeshift highchair, but the CPSC and makers of the Bumbo are very clear – this seat is only meant to be used on the floor.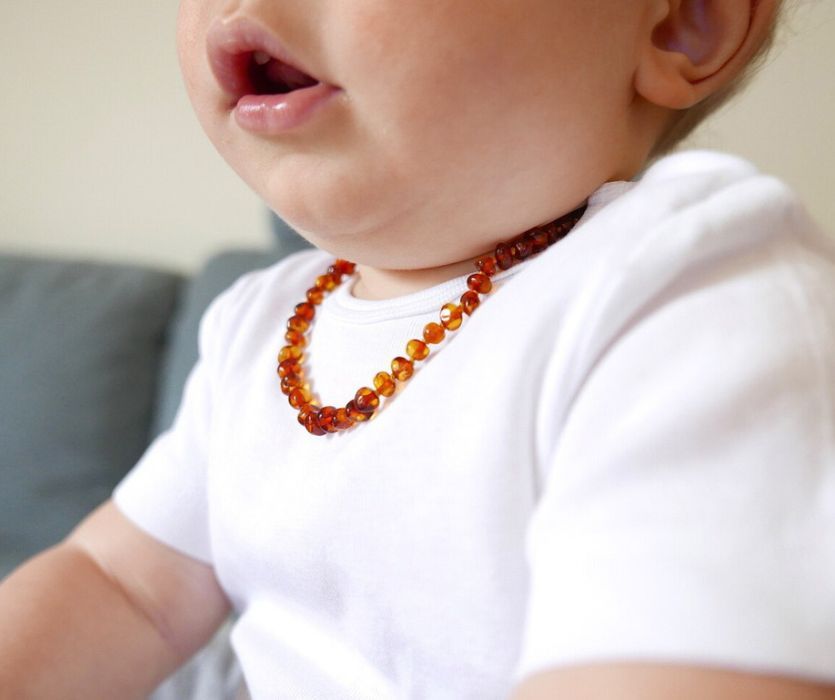 Teething Necklaces
Amber teething necklaces are very popular among some parenting circles, with many claiming teething benefits, including reduced pain, less drooling, and better sleep.
The issue: Choking and strangulation are the main concerns here, with many necklace makers not adhering to ASTM guidelines designed to prevent strangulation. The FDA reports multiple injuries and one death related to these products, and the AAP recommends avoiding them. We have a whole post about teething necklaces here if you want more details.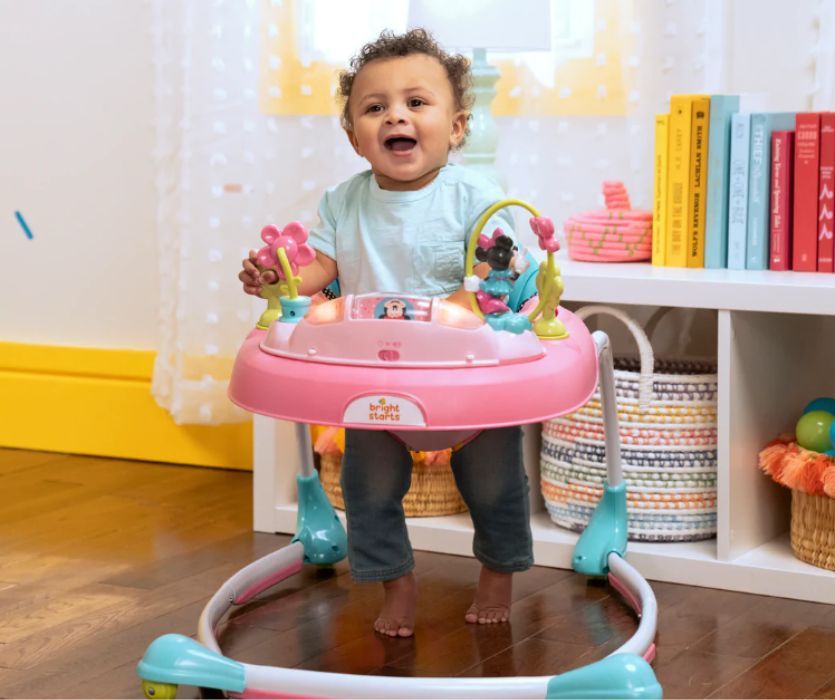 Baby Walkers
Parents love them because they keep kiddos occupied and are easy to move from point A to point B, either by a parent or a kiddo with energy to burn.
The issue: Unsupervised babies on wheels wheeling themselves into harm's way (i.e., stairs, hot things, pools) is the main concern and even has the AAP calling for a ban on this popular baby item.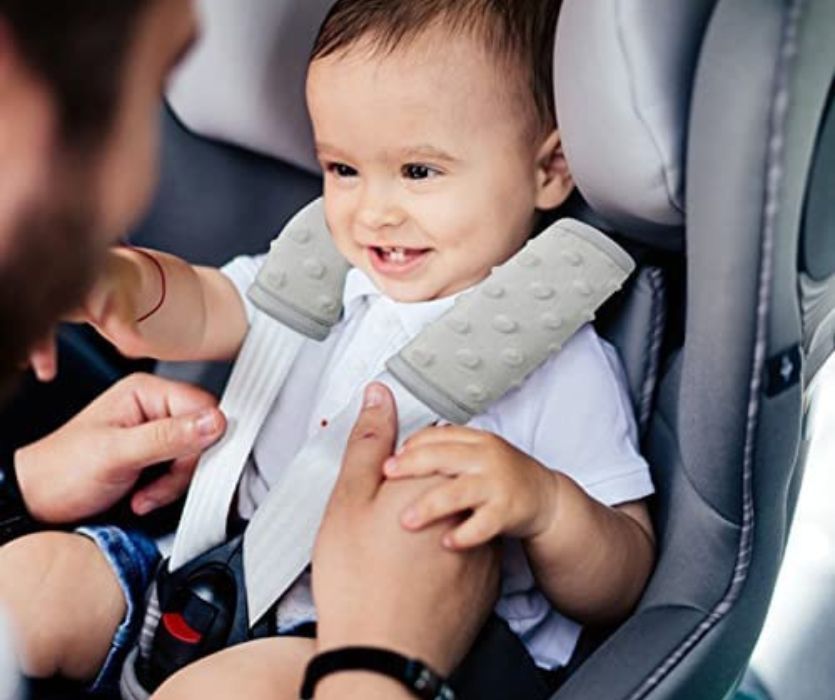 3rd Party Car Seat Accessories
This is kind of a big category, but basically, anything that didn't come with your car seat and/or isn't made by the same brand as your car seat is considered a 3rd party accessory. Think head supports, seat protectors (yes, even those), extra strap pads, and things like that.
The issue: Car seats go through extensive testing in order to be considered safe for use. Adding anything to them that wasn't specifically tested means the safety of your car seat could be compromised in a crash. Follow sites like Car Seats for the Littles to get a good handle on what is considered safe and what isn't by qualified techs.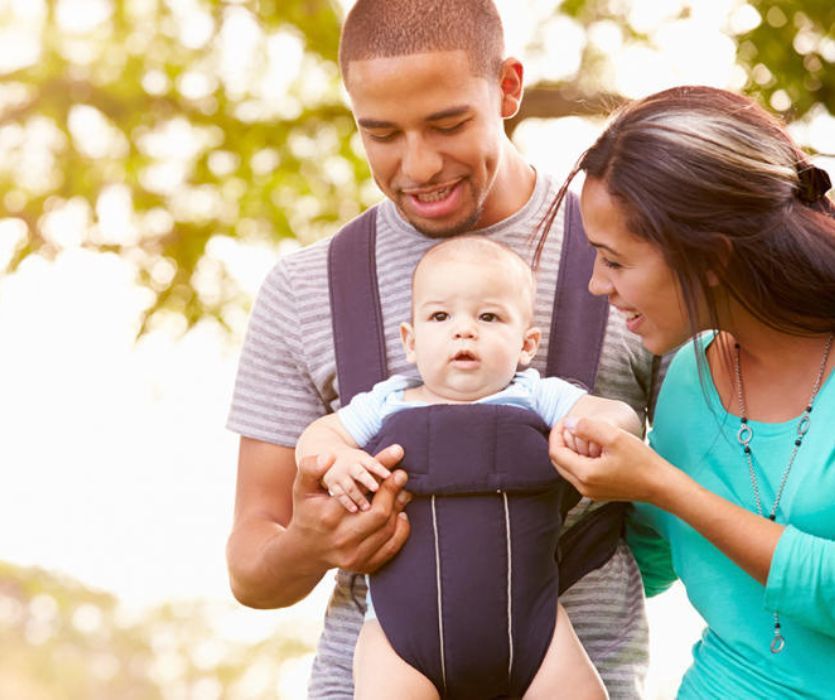 Narrow Seat Baby Carriers
Out of the zillions of baby carriers out there, many have narrow seats. They tend to be less expensive, compact, and easy to use, making them (understandably) popular with many parents.
The issue: Certain circles of baby wearing folks believe carriers like this can aggravate a mild case of hip dysplasia and refer to them as "crotch danglers". There isn't a whole lot of evidence to support it but it's also pretty hard to study it ethically. We have a full post on it here if you want a little more background.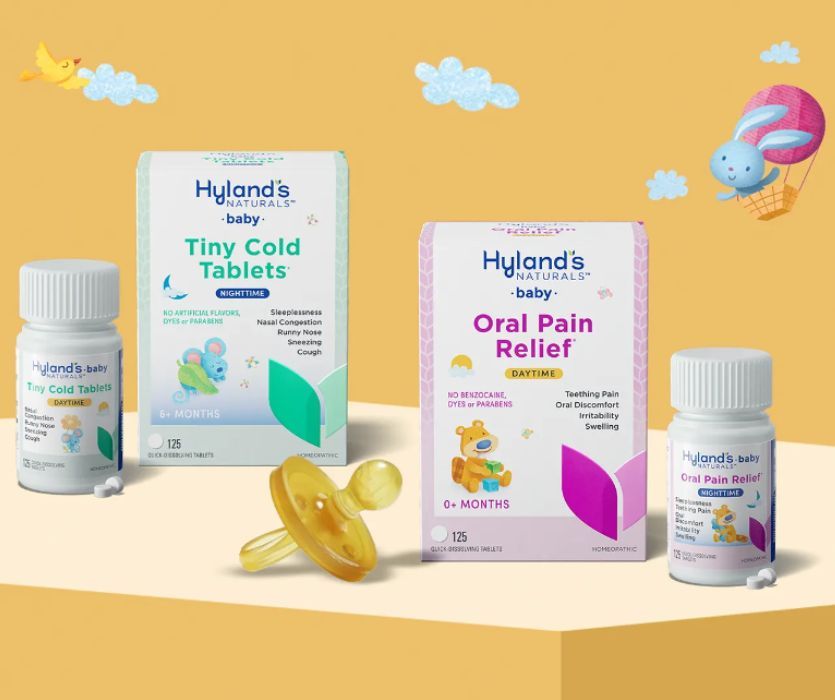 Homeopathic Meds
Homeopathic baby meds are substances that can be found on the shelves of most stores and pharmacies for ailments ranging from teething pain to cold and cough relief. They are readily available and considered "natural" by many parents.
The issue: Homeopathic medications aren't tested by the FDA, and many studies where their efficacy is tested are poorly designed or otherwise dubious. Although some people swear by them, there have been problems, including fatalities (Hylands Teething Tablets are an example of that). Check out our post What's the Deal Homeopathic Medicine for Babies? for more in-depth info.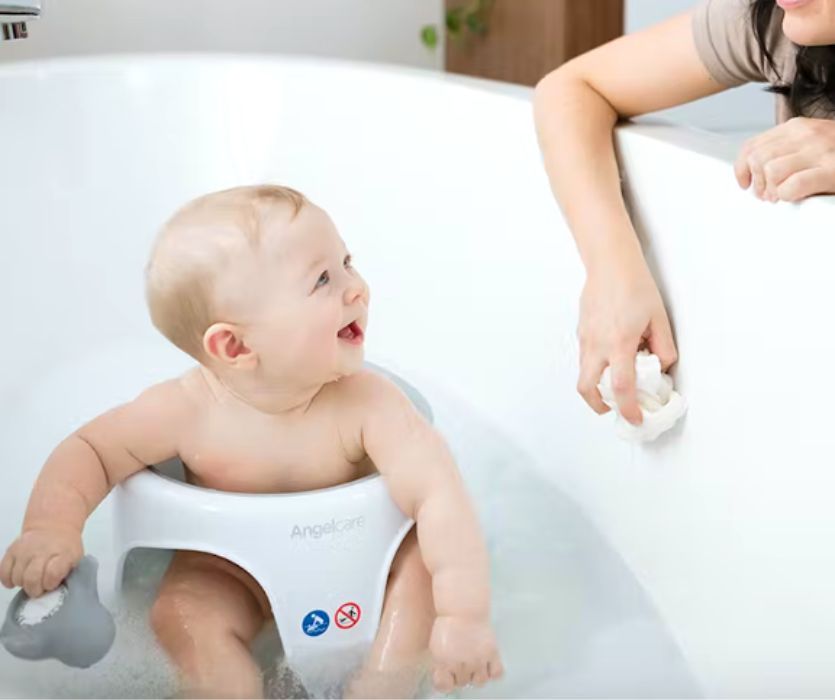 Bath Seats
These seats suction to the bottom of the tub in an attempt to keep a wiggly toddler sitting up for their bath and are especially handy if you have a baby who is too old for a bath sling but not old enough to sit without tipping over.
The issue: A combination of poorly functioning suction cups, extra wiggly kiddos, and a false sense of security make these a drowning risk. At least two models sold on Amazon have been recalled. There are other models that are more like a baby gate with a screw-like system that fastens them to the tub using counter-pressure, which are considered safer because they are less of a tipping hazard.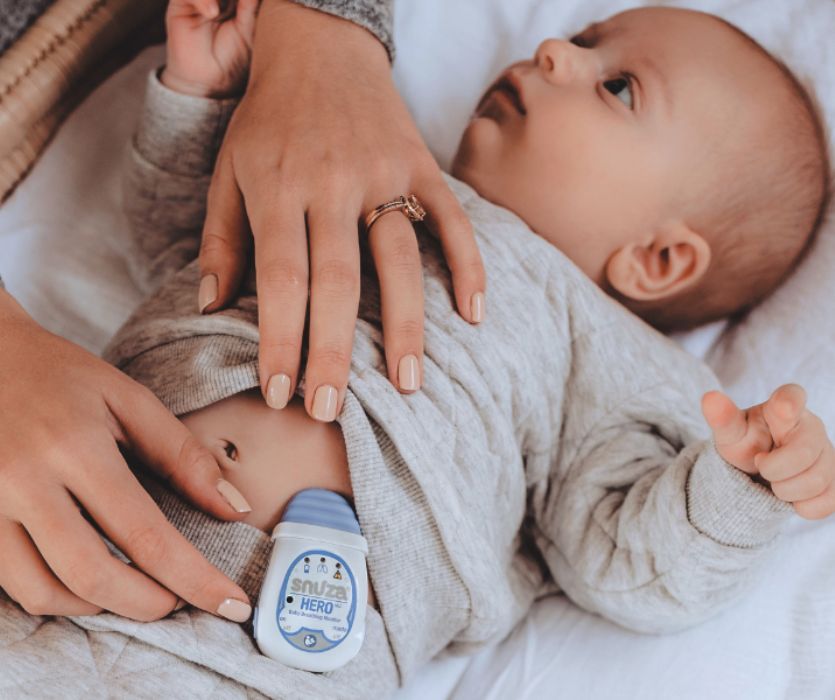 Wearable Baby Monitors
A few companies have come out with a wearable baby monitor that, among other things, tracks a baby's heart rate and oxygen levels. This can provide serious piece of mind for parents who find this level of monitoring comforting or want to track sleep.
The issue: The worry is that they can provide a false sense of security for parents who put their babies in unsafe sleep situations thinking the device will alert them to any issues. The FDA banned Owlet's original smart sock because they deemed it a medical device. Owlet has since released an updated sock that has kept the FDA pacified while they apply for medical device status. You can read more about their response here.
Should you stop using these baby items?
That's up to you. Are there products on this list that are dangerous because people are just using them incorrectly? Yep. Are there others that are a clear risk and shouldn't be on the market at all? Probably.
The point of this list isn't to tell you what baby items to ditch and keep but to give you a heads up on what is going on in a market that you wouldn't necessarily know much about. Plus, never assume (like I did) that a baby item wouldn't be on the market if it wasn't safe. As with everything, you have to weigh the risks against the benefits, which is something only you can do.
Are there any other hot topic baby items I missed? Let me know in the comments.
Our next reco: Baby Product Safety Standards: Who Regulates What?