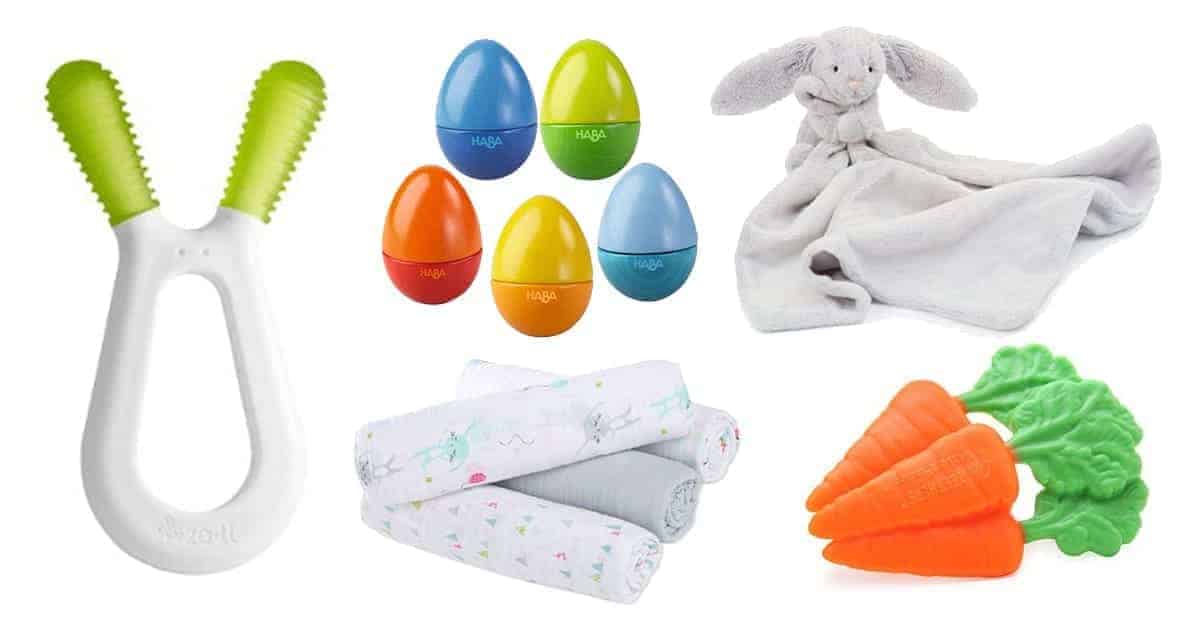 Easter is coming right up, so it's time to get cracking (egg pun intended) if you're thinking about doing Baby's First Easter Basket.
The only things your little lamb probably needs are a bulk box of wipes, a bunny ears headband from the dollar store and some plastic eggs filled with Puffs, but you can bet Grandma's already hopping off to fill baby a basket. Before Grandpa starts sneaking Junior Cadbury Cream Eggs in the shadow of a Toyota-sized rabbit, why not send the family on an Easter gift hunt for items baby (and you) will really love?
Baby's First Easter Basket Ideas: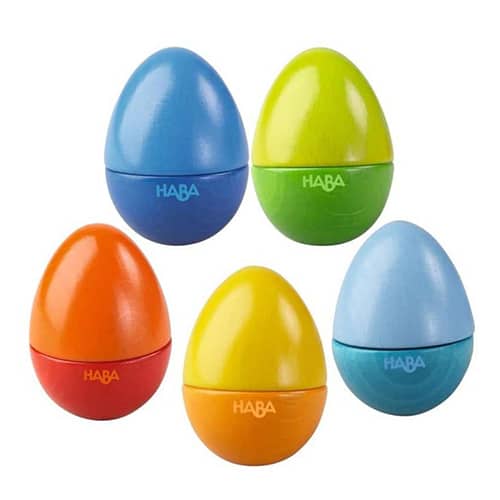 Each egg makes a different sound. You can find them on the HABA site.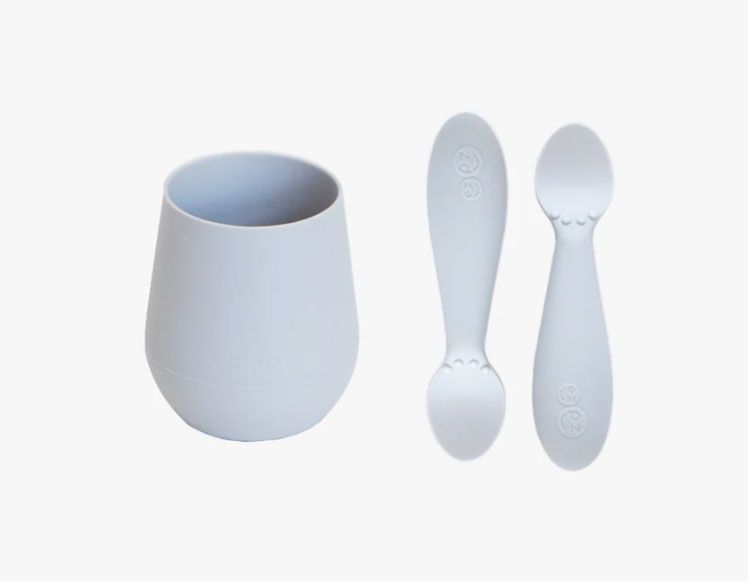 ezpz developed a whole line of high quality, food-grade silicone feeding products with help of a Pediatric Feeding Specialist. The Tiny Spoons have sensory bumps on the spoon bowl that activate sensory awareness to decrease gagging and choking. The Tiny Cup can be used from 4+ months and has a weighted base and tactile bumps that provide topple resistance. If you're shopping for an older child, check out the Mini Cup + Straw. (Beware, it often sells out so if you see the color you want, snap it up.) You can find them all on the ezpz site.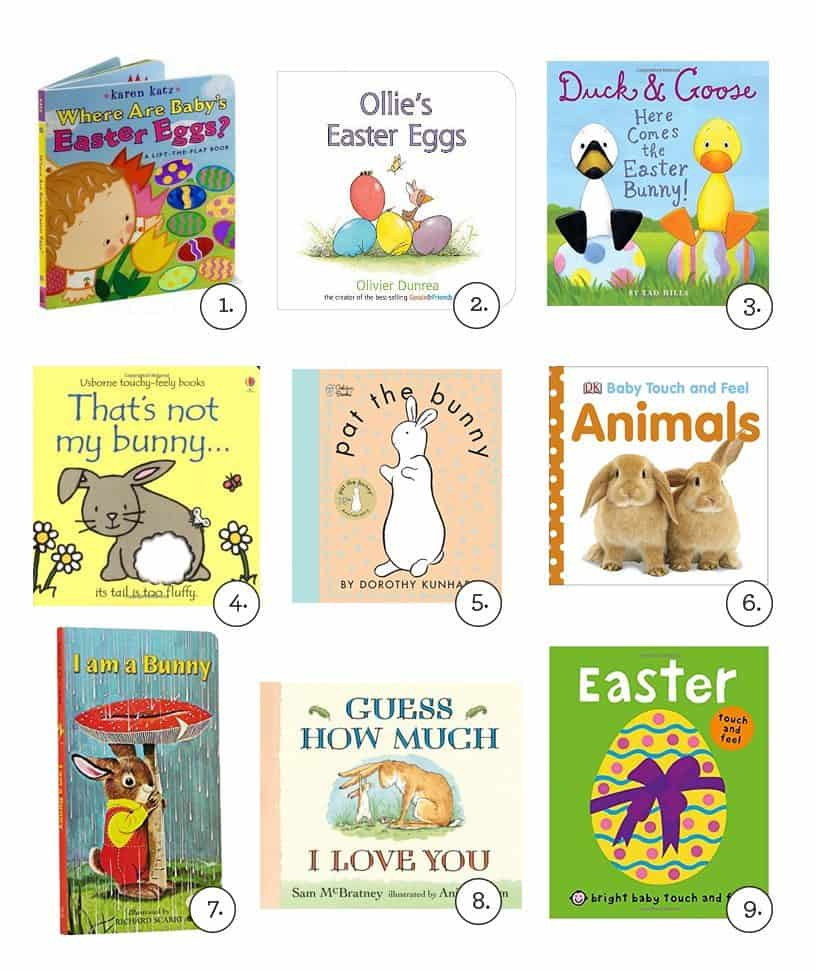 Easter Board Books
Some of these are specific to Easter and some just have bunnies and ducks, but ALL of them are good.
Where Are Baby's Easter Eggs?: A Lift-the-Flap Book
Ollie's Easter Eggs
Duck & Goose, Here Comes the Easter Bunny!
That's Not My Bunny
Pat the Bunny (Touch and Feel Book)
Baby Touch and Feel: Animals
I Am a Bunny (anyone who knows me is impressed with my restraint listing this as #7 because it's my favorite book.)
Guess How Much I Love You
Bright Baby Touch and Feel Easter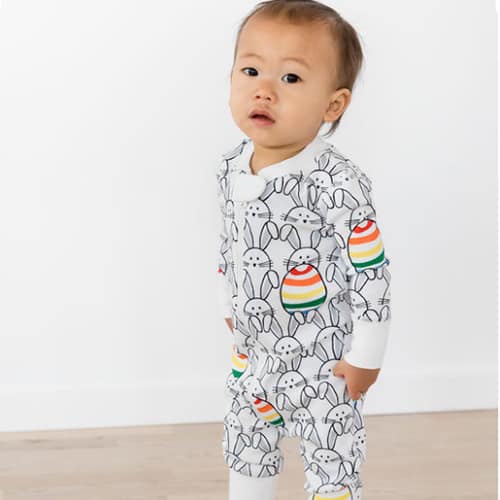 You can never have too many adorable sleepers. Hanna Andersson makes gorgeous ones.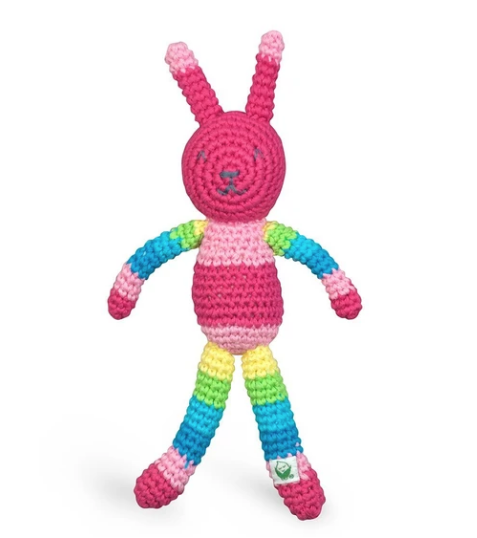 This sweet bunny is made from organic cotton and crocheted by hand. It's a nice size and is AMAZING to chew on if you're teething. You can find it on the Green Sprouts website. Also, check out their sun hats, feeding gear and swim section – all their stuff is really good.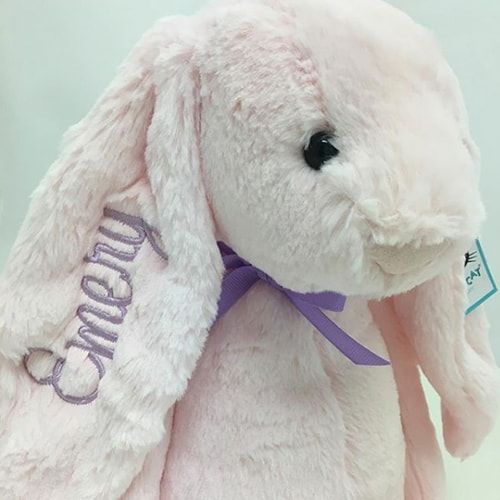 Who doesn't love a personalized bunny?! You can find these on Peek a Who.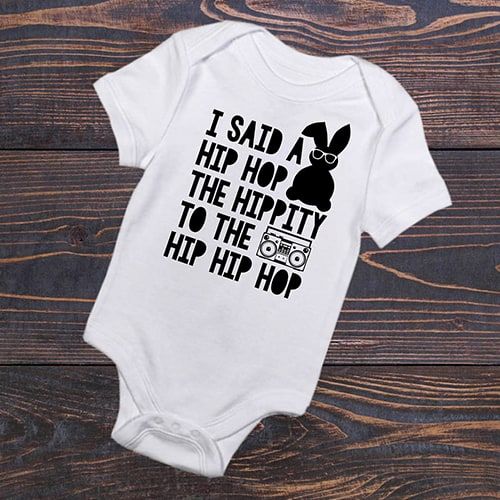 Here's a hopping graphic onesie idea for baby from Etsy. There are a handful of designs from different sellers that will speak to just about anyone's inner '90s hip hop fiend.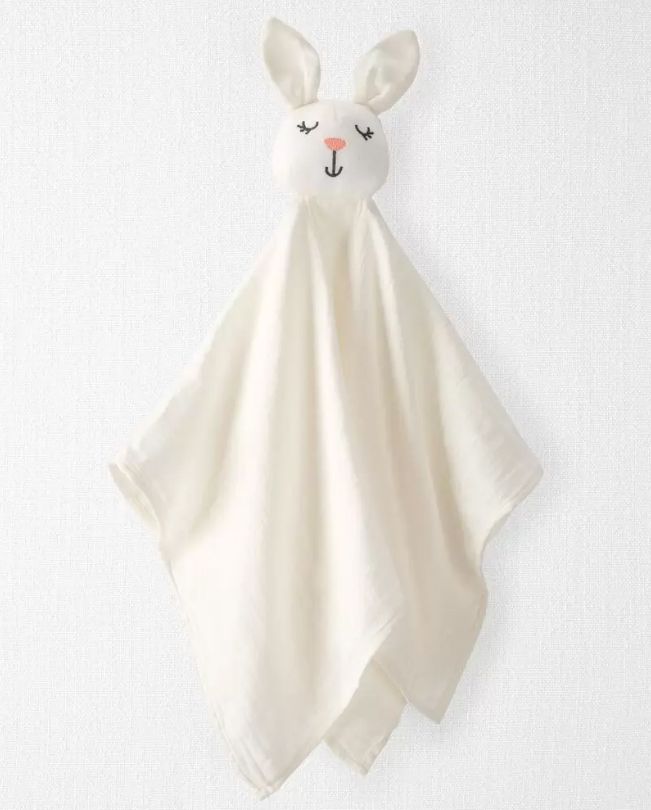 This adorable Organic Cotton Muslin Bunny Lovie is so sweet. You can find it on Carter's website.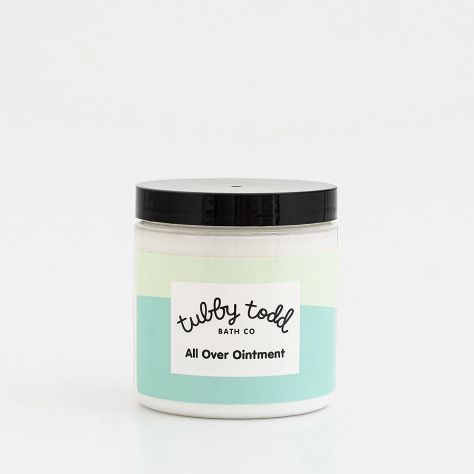 This stuff is amazing and the green label gives it a spring vibe. You can shop it on their website and you can also read the Chicken Pick Review here.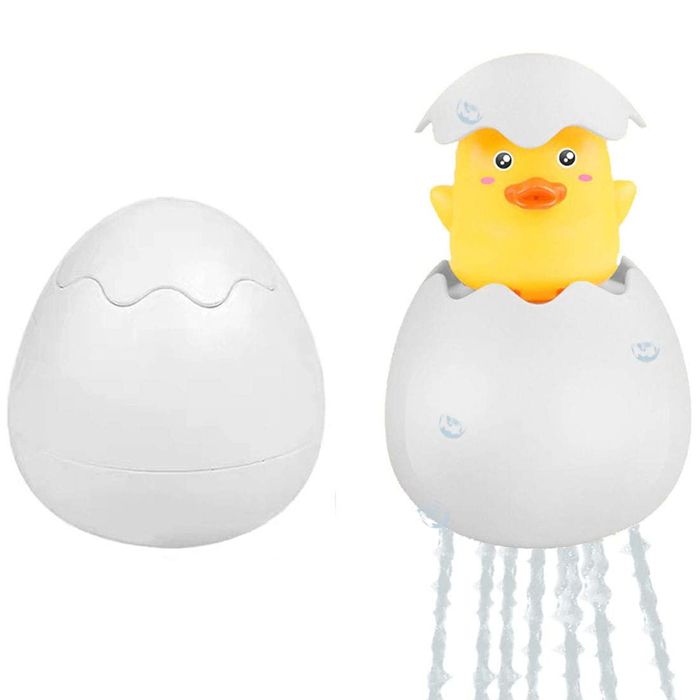 When the egg is filled with water, the little duck slowly pops up. Water squirts out of its mouth when you push it back in. Pick the egg up and water sprinkles out of the bottom. You can it here on Amazon.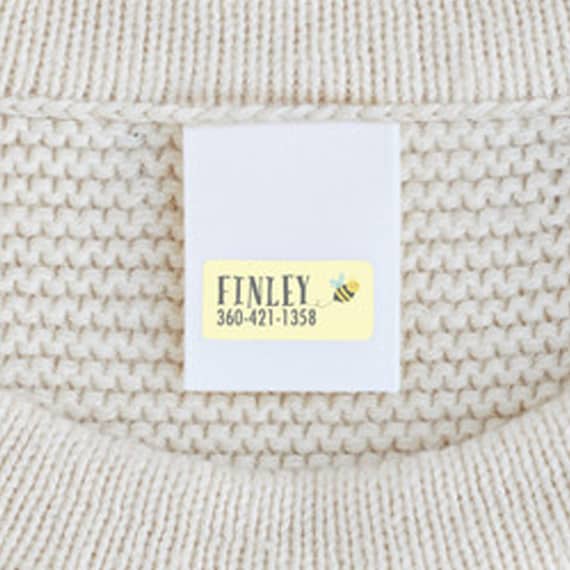 Great for sippy cups, jackets, shoes and anything else that tends to walk away. Minted makes beautiful ones.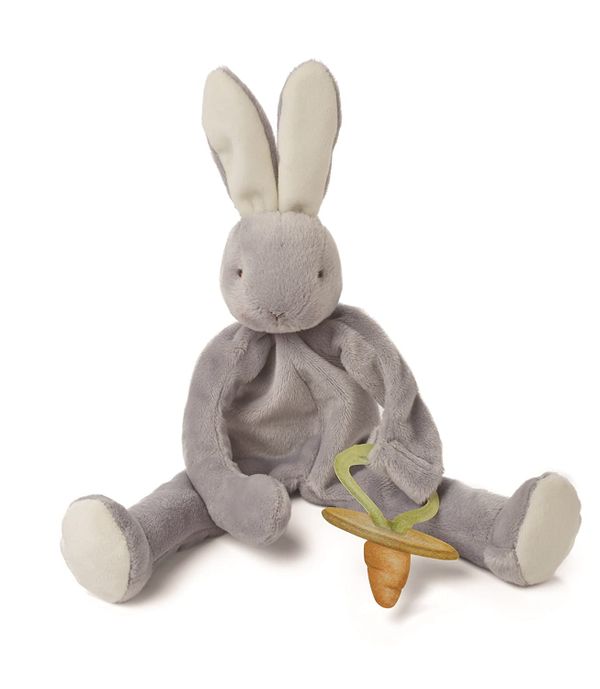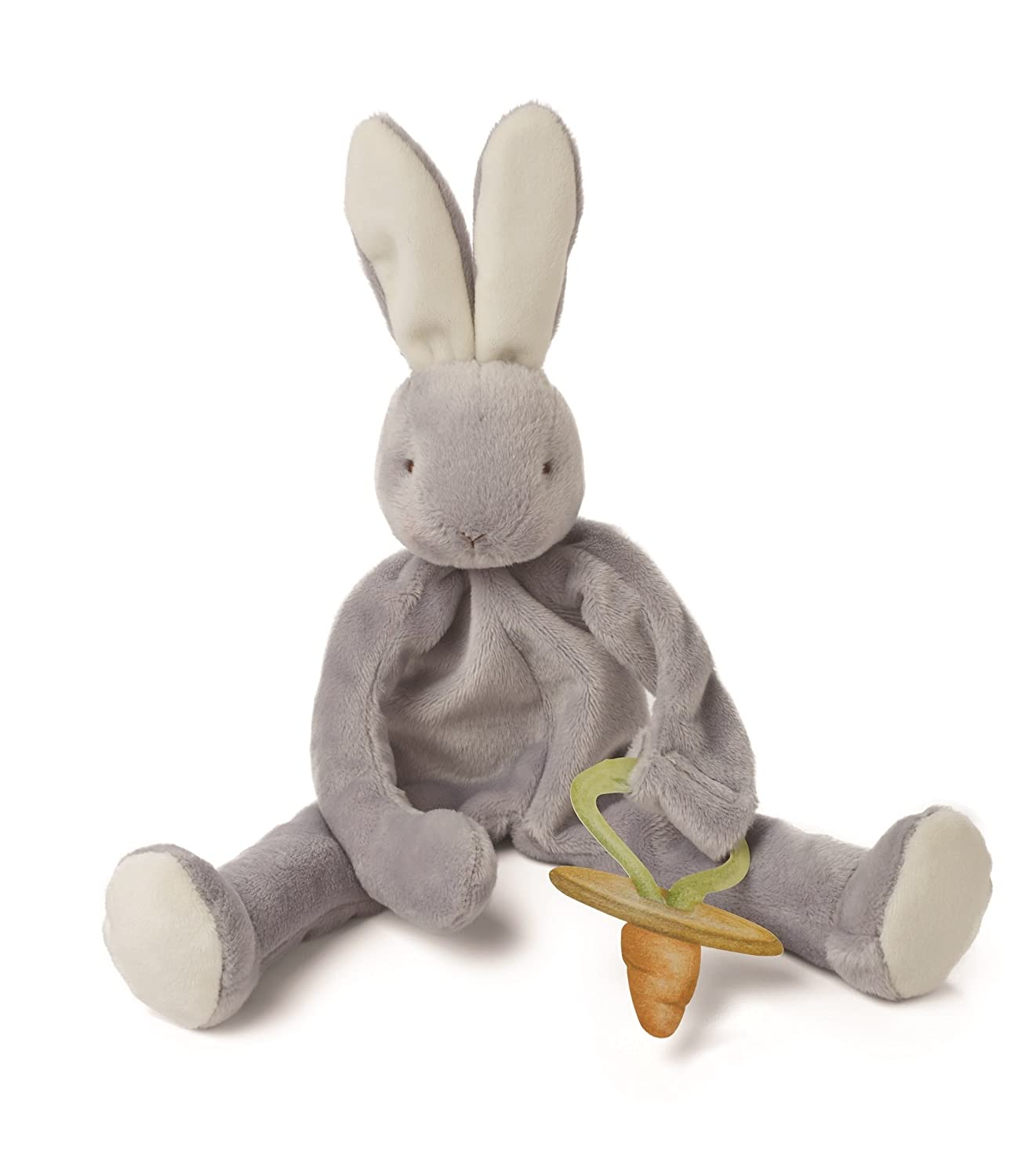 This sweet bunny has a velcro hand to hold a favorite pacifier or teether. Note: skip sleeping with this bunny when it comes to young babies who don't roll. You can pick it up on Amazon.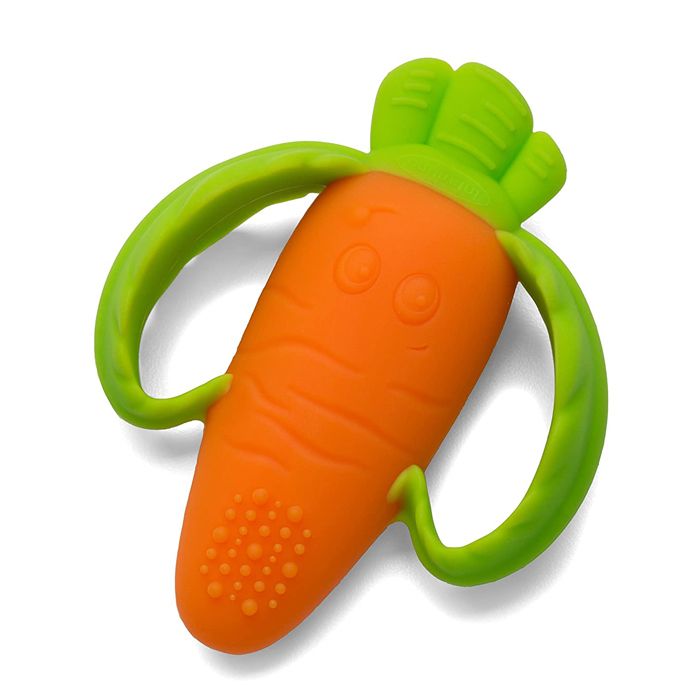 New chompers will love this sweet little carrot teether. I found this one on Amazon.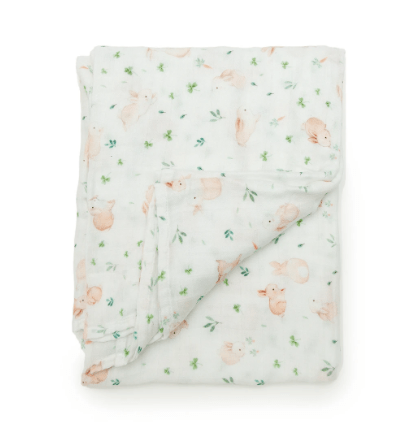 You can never have too many of these. This is the Bunny Meadow pattern.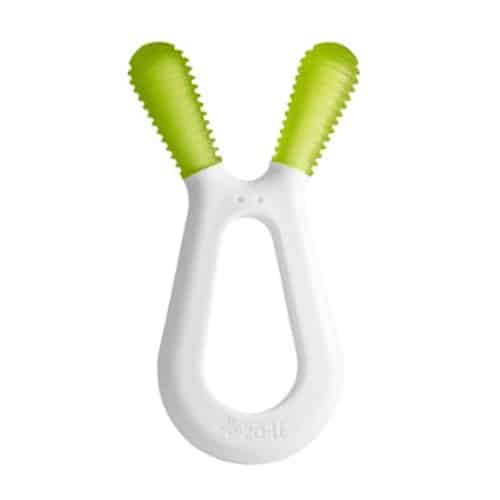 Despite its questionable appearance, this bunny from ZoLi is the highest rated teether around!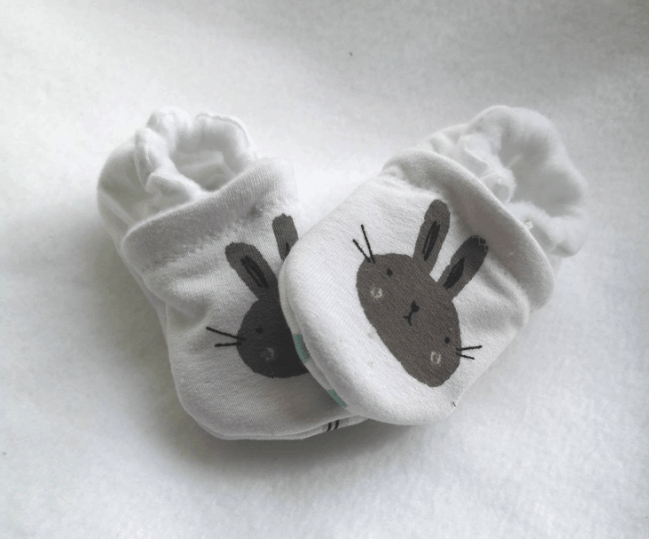 Style your little Easter Egg in some fresh bunny shoes. There are tons of beautiful ones on the Etsy site.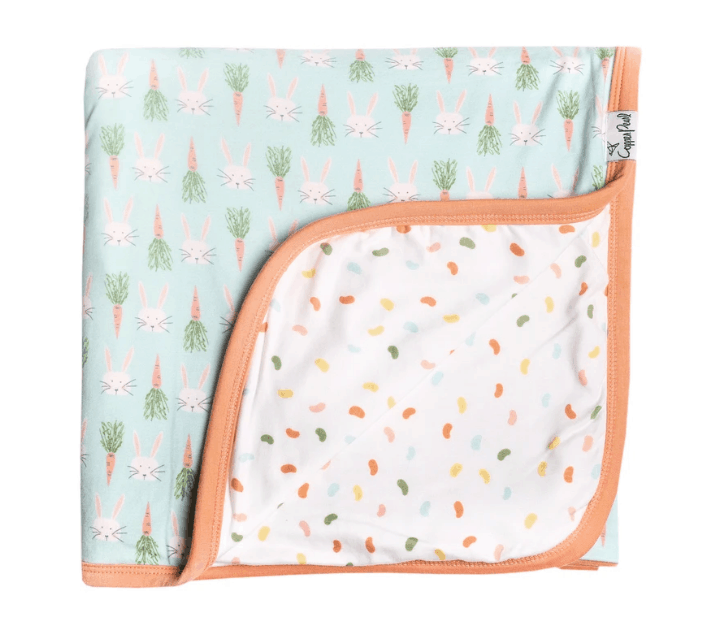 These 46×46 quilts are ultra-soft and have a hint of stretch. You can find it on Amazon.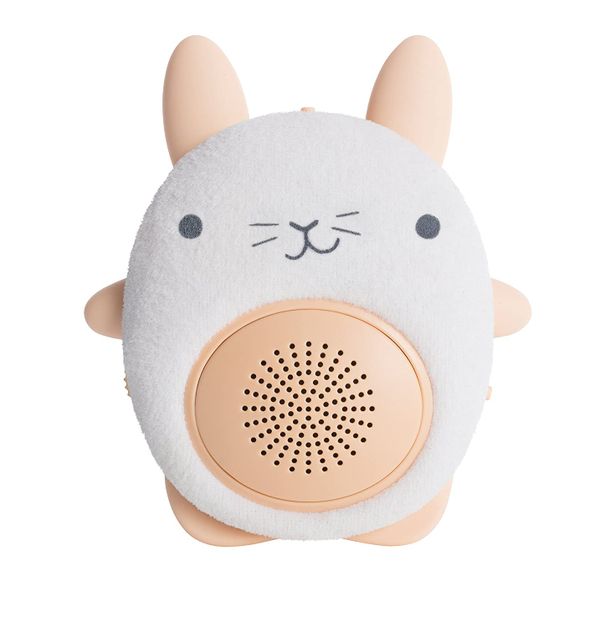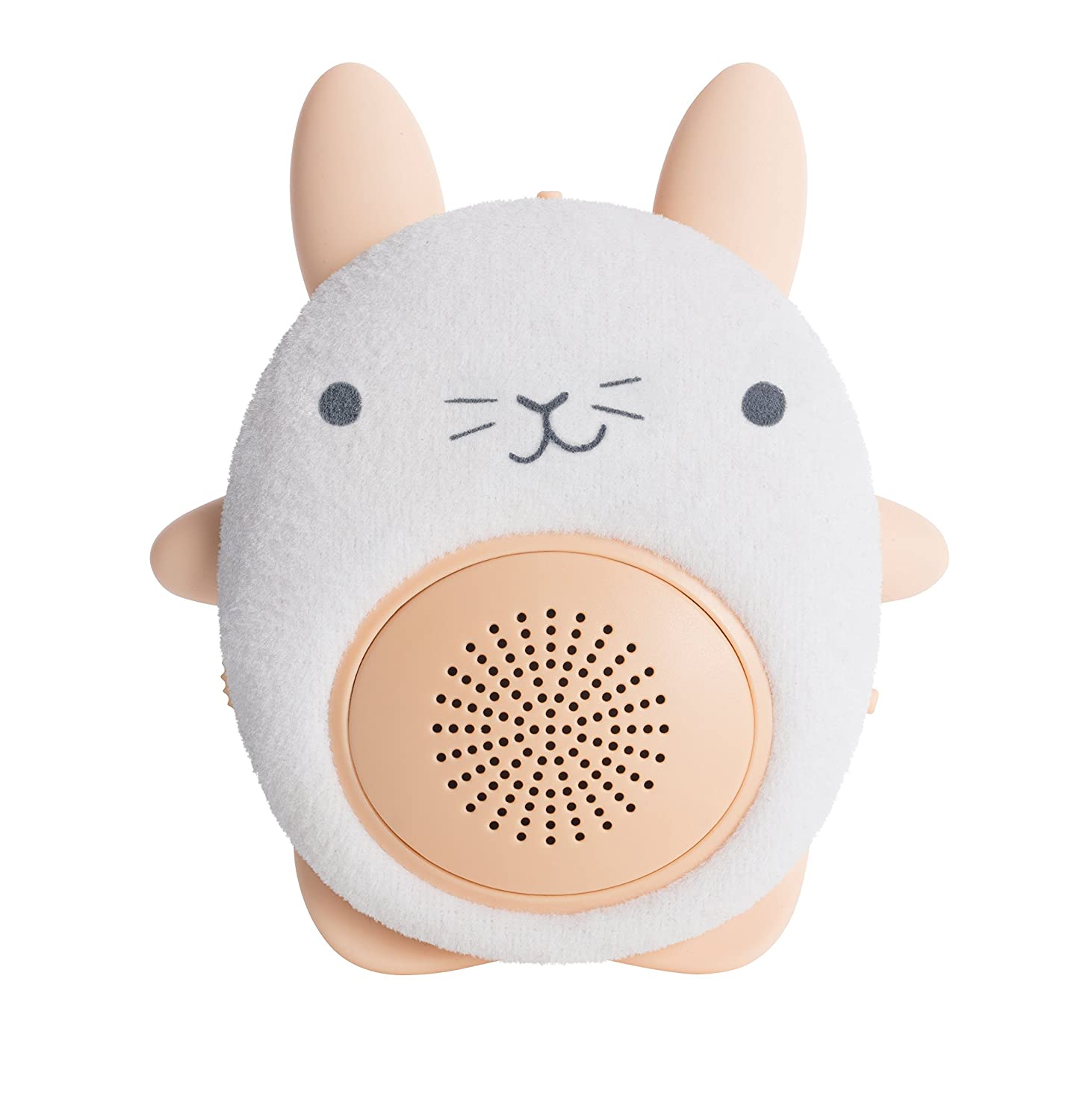 This sweet little bunny is a white noise machine and portable speaker. It even has a free app that allows you to record messages or songs so parents, grandparents and long-distance relatives can record themselves singing a lullaby or reading a favorite book. You can find Bella on Amazon.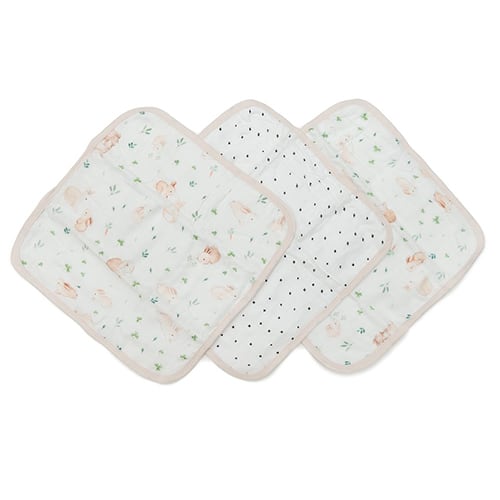 These super-soft muslin washcloths are backed with terry made from bamboo. You can find them on the Loulou Lollipop site.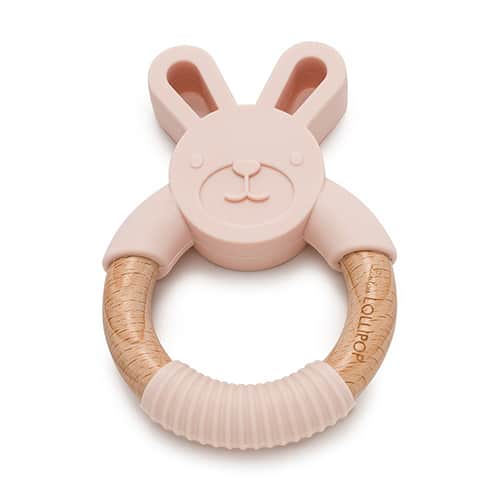 These come in a variety of colors and are made from food-grade silicone and beech hardwood. You can find them on their site.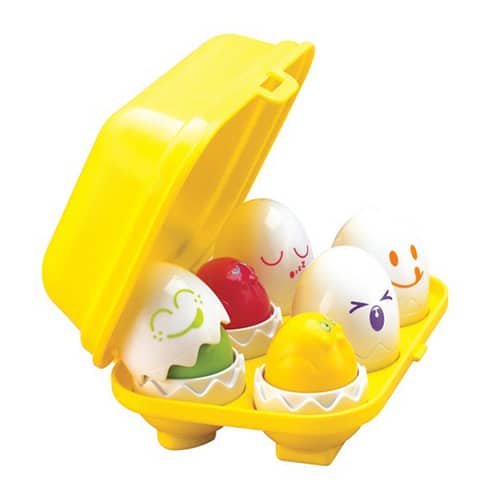 Lots of grabbing fun for the little chicks with Hide N Squeak Eggs! These are awesome and you can find them on Amazon.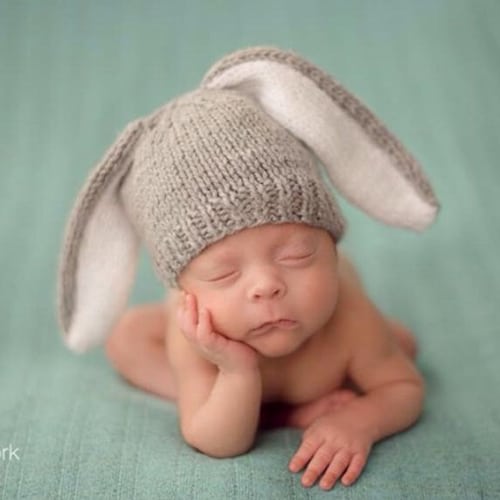 What's an Easter photo without them? We found these from Marys Knits on Etsy.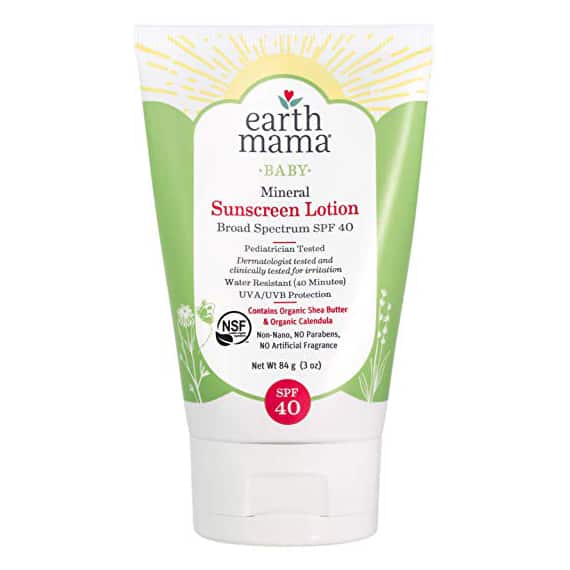 Celebrate the sunny spring with this mineral sunscreen that contains organic shea butter and organic calendula. You can find it on the Earth Mama site.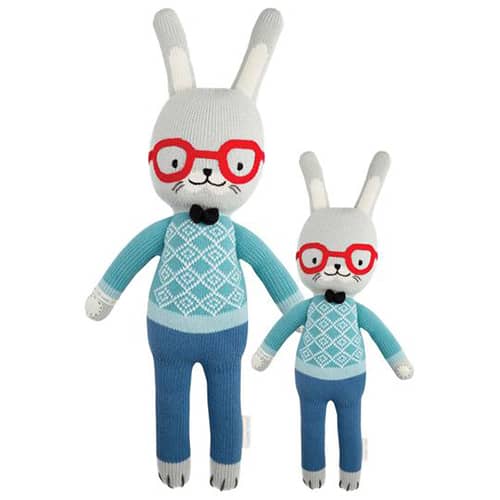 Not only will this bunny bounce a little happiness into your baby's world, purchasing any doll from Cuddle + Kind means 10 meals are provided to children in North America and around the world. You can check out all the cuteness on their site.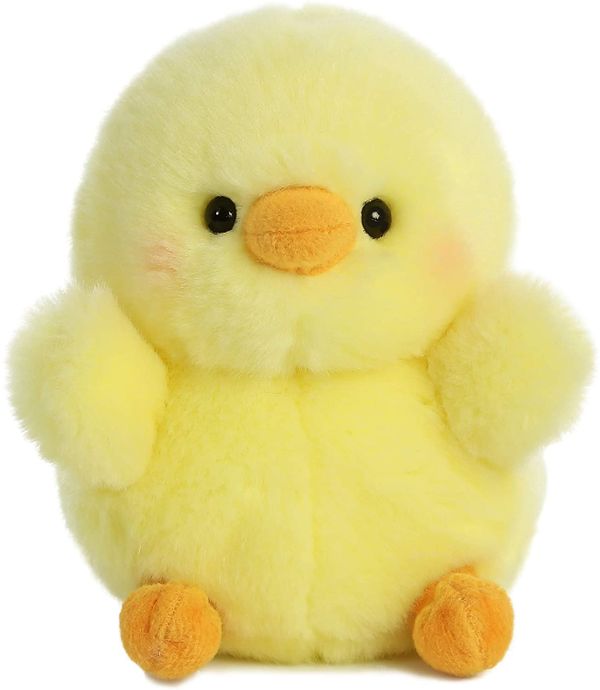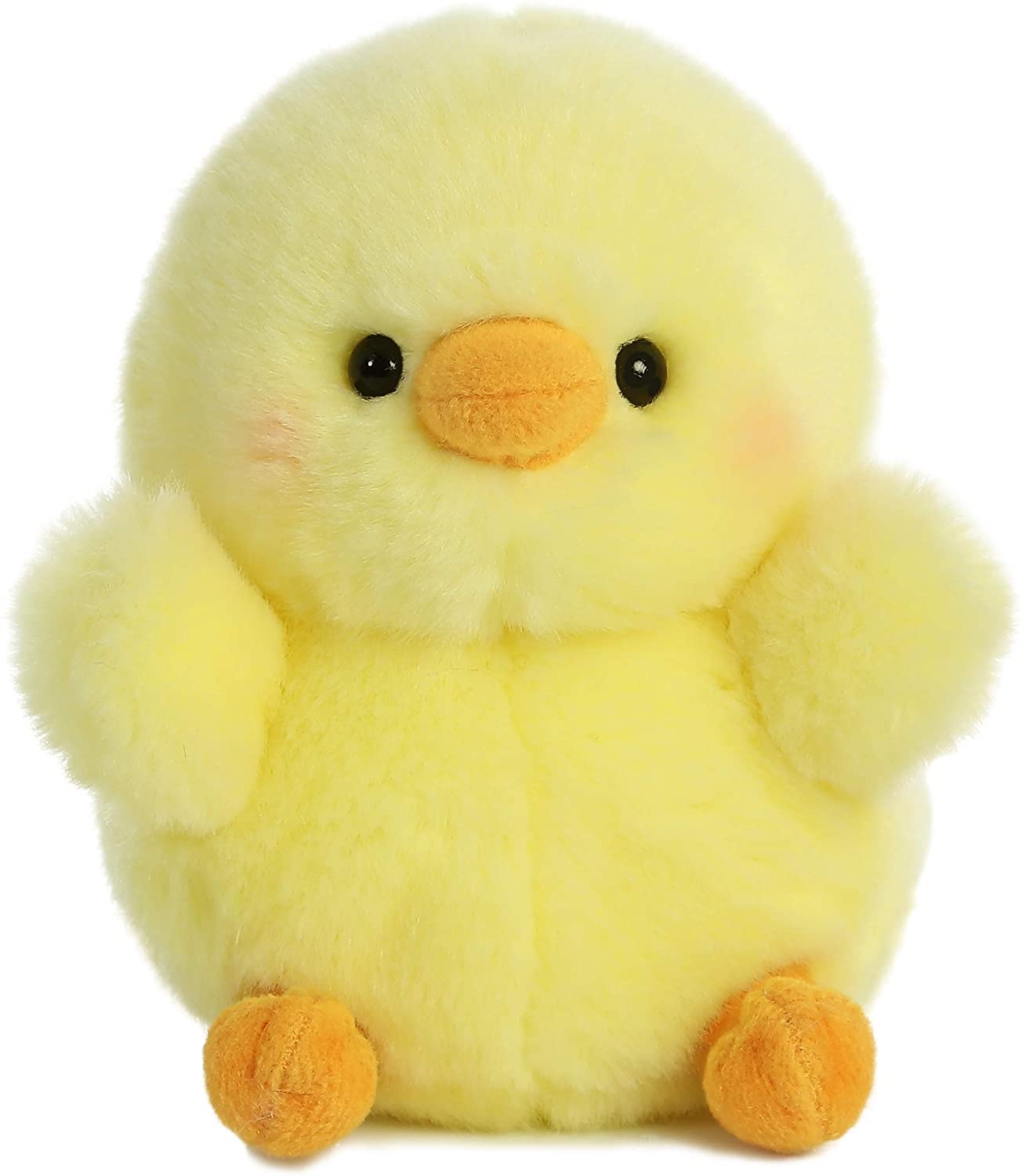 How sweet is this little puff?! I found this one on Amazon.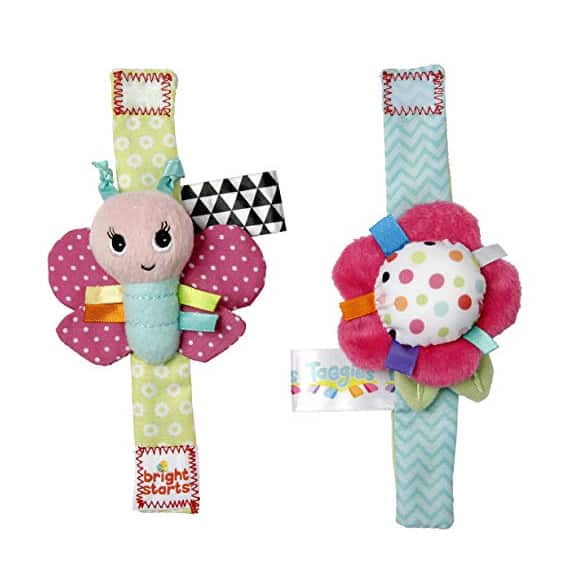 These fun little bracelets rattle and make crinkle sounds. They are an add-on item at Amazon.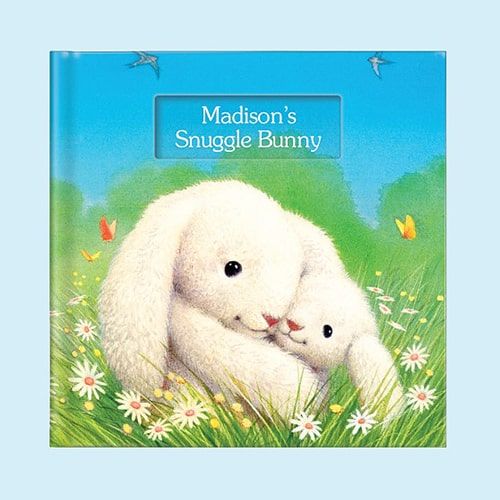 Little readers will enjoy following the Snuggle Bunny putting away toys, brushing teeth, and sharing lots of snuggles before settling down to close their eyes. I found this one at Pottery Barn Kids.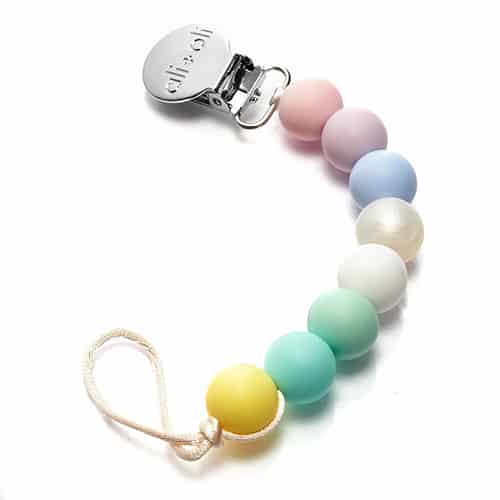 This sweet little silicone clip keeps pacifiers within reach at all times. There are tons of colors to chose from on Amazon.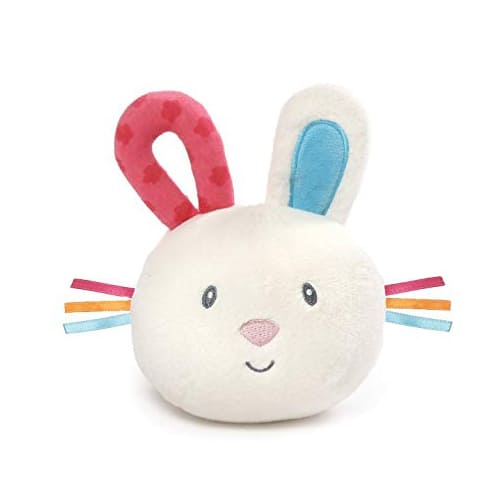 Gund makes this adorable bunny ball with three random silly sounds and LED lights. You can shop it on Amazon.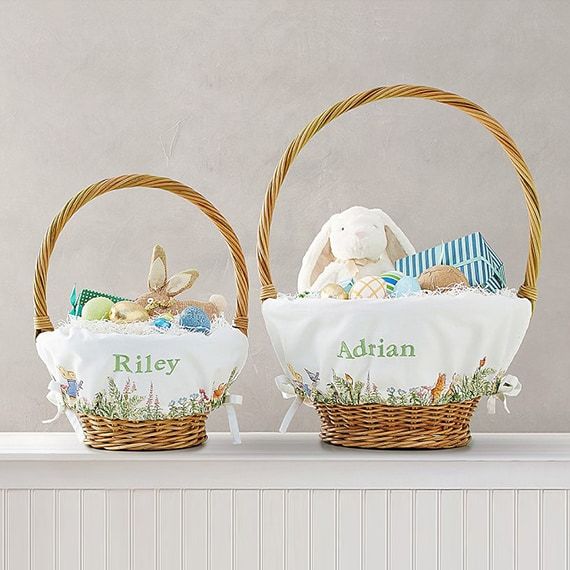 I love these because they aren't too 'babyish' so they can use them for many years to come. I found them on Pottery Barn Kids.
That's all my baby Easter basket ideas
You can pin this post if you want to hang onto it.
Now that baby's basket is brimming with bounty, they'll definitely know the most important thing this holiday week – Somebunny loves them. Now excuse me while I finish this bulk bag of mini-eggs and pin all things Peter Rabbit.
Related: 100 Great Gifts Ideas for Babies Under One