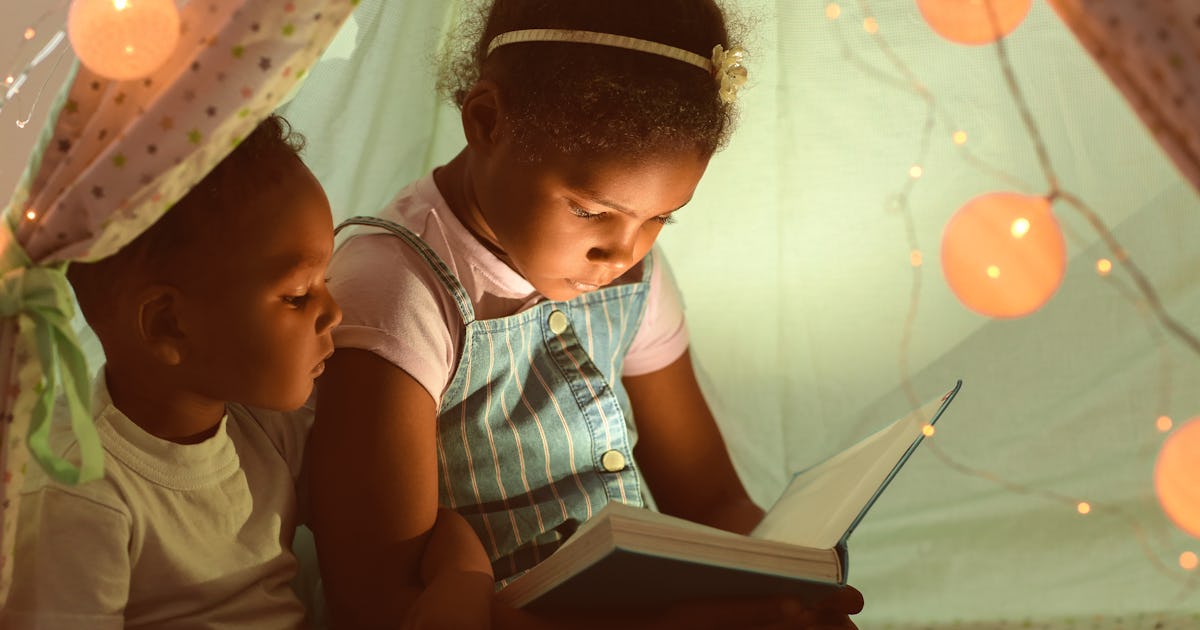 Now that my daughter is in kindergarten, she's starting to read on her own — or at least on-her-own adjacent. She's currently reading Level 1 early reader books, and while she's nailing the sight words, she still needs help with the bigger words. It's been a rocky road, but she's finally on the other side of the frustrations that many kids feel when they're just starting out on their reading journey. Scary Mommy reached out kindergarten teacher Kristen Stuckenberg to learn more about what to look for when shopping for the best early reader books so little ones don't get frustrated and lose interest.
It turns out, early reader books that grab a child's interest are the gateway to learning how to fully read on their own, allowing the child to "start building motivation and confidence in their own ability to read," Stuckenberg says.
The Expert
Kristen Stuckenberg is a kindergarten teacher at Minnie Gant Elementary School in Long Beach, California. She earned an MS in education with an emphasis in teacher leadership from Walden University, and a California multiple subject teacher credential with a supplemental area in science from California State University Long Beach (CSULB). She's the current grade level representative at her school and is on the staff's leadership team.
What Is Considered An Early Reader Book?
Early reader books are considered to be the first chapter books for kids ages 4 to 8 who are just starting to learn to read. The story is broken up into short, easy-to-digest chapters with simple, repetitive text paired with illustrations that support the text. "The benefits of early reader books include a variety of avenues for a child to get involved in the book," Kristen Stuckenberg. "They might be attracted to the illustrations, storyline, humor, relatability, access to sight words they see around them, or/and words that they can sound out."
What Are The Early Reader Book Levels?
You'll notice that many early readers have a 1, 2, or 3 somewhere on the cover, indicating the level of the book. Here's a breakdown of what those numbers mean:
Level 1 books are for emerging readers and have about two to three lines per page. The words and ideas are simple, and the storyline focuses on concepts within a child's experience and understanding. Stuckenberg adds that "If the child has some sight words knowledge and letter/sound knowledge, then they can begin to recognize and sound out words in the books."
Level 2 books are written for 5 to 7 year olds and have two to five lines per page. The characters are more fully developed and the story can be more complex, but often readers might still need some help with vocabulary.
Level 3 books are designed for kids ages 7+ who are reading independently, and have five or more lines per page. The words have more syllables and the sentences are more complex and often form paragraphs.
How To Choose The Right Level For Your Child
"If kids are sounding out or recognizing a few words throughout the book and they remain interested in sitting down with the book, then it's a good level," Stuckenberg advises. "If they are unmotivated, frustrated, or too distracted then it may be too hard for them." (That advice couldn't be more spot-on for my daughter.)
Stuckenberg also notes that "as students begin to read, it's important that parents continue to read great stories (higher level picture books or even chapter books) to their child. Therefore, the students will read to their parents in the early reader books and still enjoy listening as the parents read to them."
With all that in mind, it's time to find the best early reader books for your child. Ahead, 14 stories that promise to appeal to a variety of interests for your budding reader to get excited about turning the page.
For even more early reader options, check out our list of great level 1 reading books.
Expert:
Kristen Stuckenberg, kindergarten teacher at Minnie Gant Elementary School