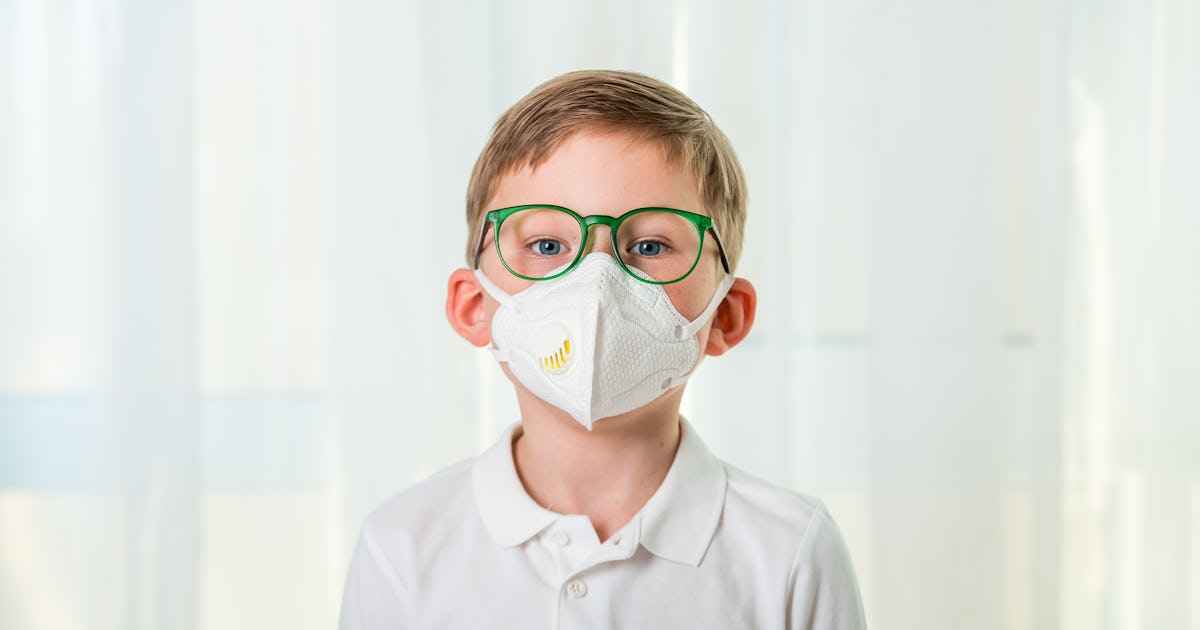 Whether your little one is masking to avoid Covid-19, RSV, the flu — or all three — foggy glasses can distract them from school and play. The best masks for kids with glasses fit well to direct their breath away from their lenses, preventing condensation from forming, letting them focus on the things that matter (like science lessons and building Lego sets.) Scary Mommy reached out to board-certified pediatrician Jean S. Moorjani to find out how to choose the best masks for kids with specs.
The Expert
Jean S. Moorjani, MD, FAAP, is a board-certified pediatrician at Orlando Health Arnold Palmer Hospital for Children and a fellow of the American Academy of Pediatrics (AAP). Dr. Moorjani earned her medical degree from Virginia Commonwealth University School of Medicine in Richmond, Virginia. She's an expert on all things pediatric medicine and is a mother of two.
What To Consider When Shopping For Masks For Kids With Glasses
Before getting into the features to look for, know that the Centers for Disease Control and Prevention (CDC) recommends a well-fitting KN95 or surgical mask for the most protection against COVID-19 (short of medical-grade respirators). For that reason, you'll find those mask types here.
Now it's time to talk anti-fog features:
Wire bands: Glasses fog up because a child's warm breath is forced upwards where it leaks around the nose and condenses on the cooler lenses. To combat this, Dr. Moorjani recommends masks that can be adjusted to fit well at the nose. She says, "Masks that have a flexible wire band will help create a snug fit across the bridge that can help reduce the chance that your child's glasses will fog up."
Adjustable ear loops: Adjustable ear loops can also help by changing the angle of the mask and how it fits on a child's face. A few of our picks below don't have adjustable ear loops, but keep in mind you can tie the ear loops of any mask to achieve the same effect.
Absorbent layers: Absorbing the humidity inside a mask is another way to help prevent steamy glasses. Some models have an absorbent inner layer and a few of our picks have a small piece of foam at the bridge of the nose to help absorb any moisture.
How Should Kids Wear Glasses & A Mask Together?
How you layer a mask and glasses can have a major impact on whether or not they get steamed up. According to Dr. Moorjani, "Your child's glasses should go over the mask and push the mask down towards [their] face, since this will help with creating a seal to hopefully prevent fogging." The American Association for Pediatric Ophthalmology and Strabismus also suggests "glasses should be worn slightly forward" to achieve this fit properly.
Other Fog-Reducing Hacks
We asked Dr. Moorjani if she had any other suggestions for fog-plagued mask-wearing kiddos and she said beyond choosing a well-fitted mask, "anti-fog lens wipes […] can help reduce fogging." For that reason, we've included our favorite wipes below. We suggest pairing it with one of the masks below to even further reduce the risk of fogging.
Whether you prefer KN95s or surgical masks, there's a pick for your LO ahead. Go ahead and stuff a few in their backpack and your mom bag — and enjoy a reprieve from wiping down those lenses.