PARENTING TIPS
TikTok Dad Asks Son To Figure Out How To Apologize After Bullying Classmate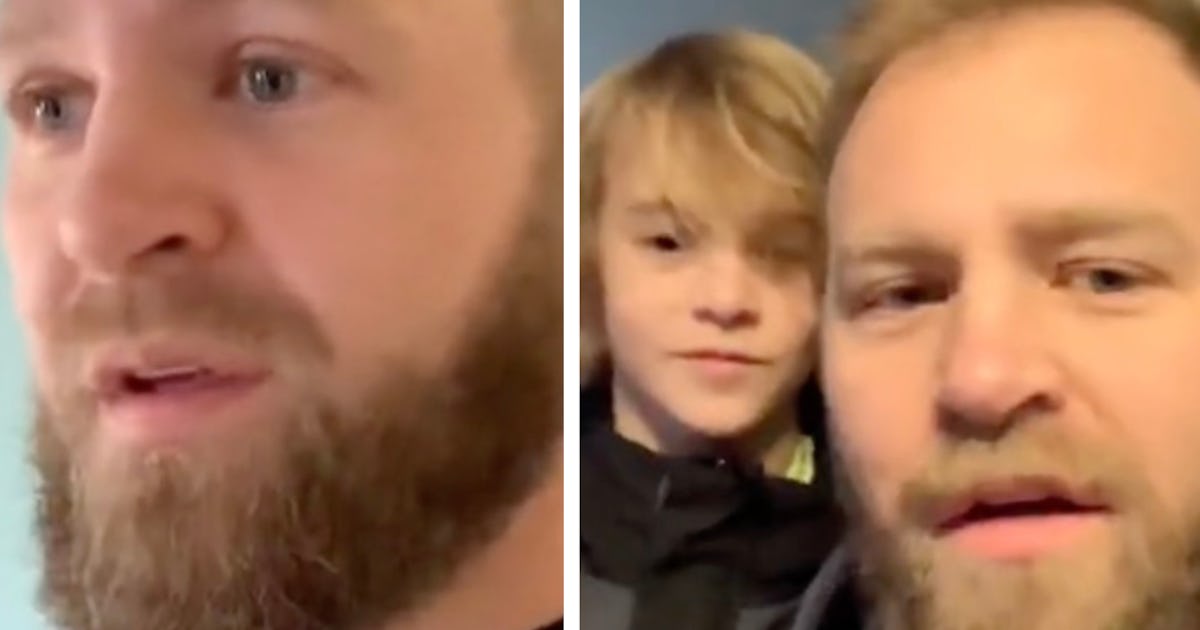 A dad on TikTok is going viral after sharing that he did all he could to help rectify a situation between his son and another classmate. After hearing that his son had bullied and embarrassed a classmate by pranking him, this father came up with a unique way for his 9-year-old son to apologize.
In the video, Patrick Forseth (@thehalfdeaddad) explained that he received an e-mail from a teacher, explaining that his son, Lincoln, had gotten in trouble at school for pulling a prank that ended up humiliating one of his classmates.
As a solution, Forseth — a full-time single dad of two — told his son that it was his responsibility to come up with a way to make things right.
"So, I got an email a few days ago from my 9-year-old son's teacher that he had done a 'prank' to a fellow classmate and it ended up embarrassing the classmate and hurt his feelings," Forseth explained.
Forseth was very open and honest in his belief that, in this particular circumstance, his son was, in fact, the bully.
"I don't care who you are, that's bullying," he said matter-of-factly. "I mean, if you do something to somebody that you know has the potential end result of them being embarrassed in front of a class or hurt — you're bullying."
Forseth explained that he and his son had a long conversation about what happened at school, dealt out an appropriate punishment, and then told his son that it was up to him to come up with a way to make things right between him and the classmate.
"I demanded nothing out of him. I demanded no apology, I demanded no apology to the teacher. I told him that we have the opportunity to go back and make things right," he admitted. "We can't take things back, but we can try to correct things and look for forgiveness."
His son went back to school, talked to the boy hurt by the prank, and learned about some of the things that he likes, which included Pokémon.
"So, Lincoln had two really cool gold Pokémon cards he loved. He came home and got those and he had this little case to put them in," Forseth said.
His son decided to clean his Pokémon case and give the other boy his two Pokémon cards.
Lincoln came back home and told his father that his classmate really appreciated the gesture, saying that, "he hugged me and said thank you."
Lincoln believes that an angry dad demanding a quick and likely insincere apology from the boy wasn't going to garner any sort of proper repair to the situation. Sometimes, just sitting down and truly talking things out with our kids will yield the best result.
"Let's try to avoid just the swat on the butt [and] send them to their room. Doesn't teach them anything," he said. "What teaches them things is having them figure out how to resolve the problem and how to make things right."
"That's what they're actually going to face in the real world once they move out of our nests."
While teaching kids to apologize and show remorse is important, experts say that making amends may be more effective than any type of apology given.
Research finds that "making amends" — that is trying to make up for or right the wrong in some way — may be more effective than spontaneous, prompted, or even "forced" apologies.
Good job on this dad for doing what's right for his kid.