PREGNANCY
21 Soup recipes for prenatal nutrition!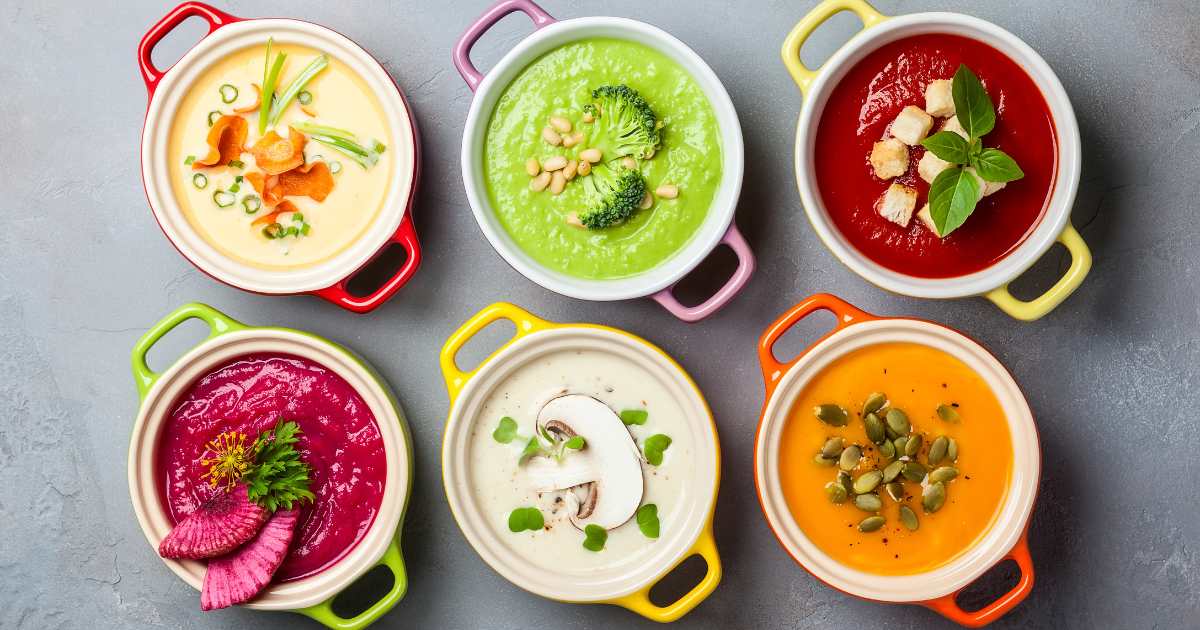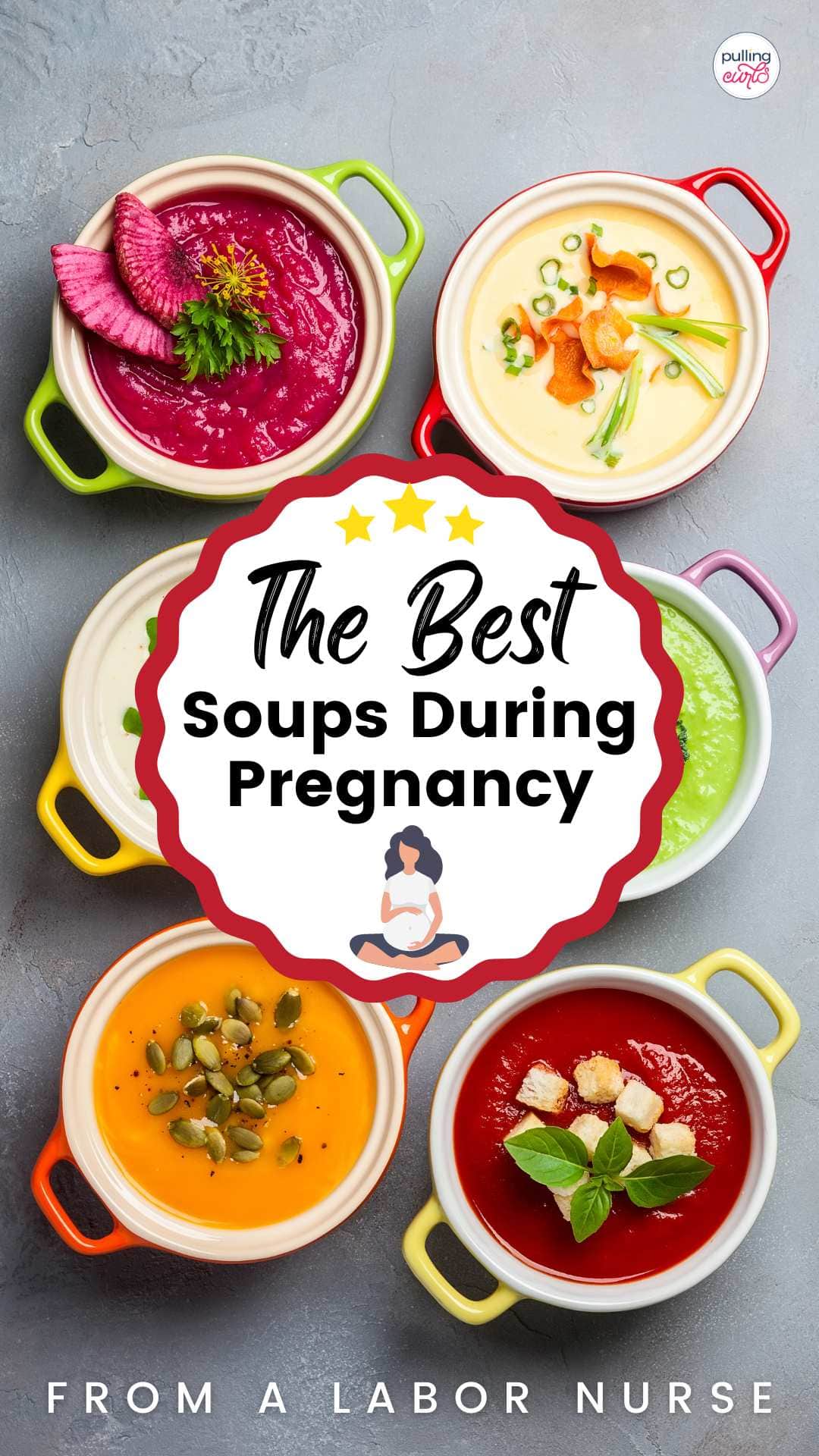 If you're pregnant, you may be wondering what foods you should and shouldn't eat. Many women avoid eating soup while they're pregnant because they think it's not good for them. However, that's not necessarily true – in fact, soup can actually be a great choice for pregnant women! This blog post will explore the benefits of soup for pregnancy, and provide some recipes to get you started. So read on to learn more!
First off, hello! I'm Hilary — many people know me as The Pregnancy Nurse ????‍⚕️. I have been a nurse since 1997 and I have 20 years of OB nursing experience, I am also the curly head behind this website Pulling Curls and The Online Prenatal Class for Couples. ????​ Besides being pregnant three times on my own, I have also talked to countless women about what they're eating and craving during pregnancy — so I have searched for recipes to fit the bill!
Grab my healthy eating guide for you during your pregnancy:
What are the benefits of soup during pregnancy?
1. Soup is a great source of hydration: Pregnant women need to stay well-hydrated, and soup can help you do that! It's especially helpful if you're suffering from morning sickness or feeling dehydrated.
2. Soup is a great way to get extra nutrition: Soups are often packed with nutritious vegetables, like carrots, tomatoes onions, and celery. This makes it a great way to get extra vitamins and minerals that are important for your baby's growth. I have lots of healthy soups to try in the recipe section below!
3. Soup is easy to digest: Pregnancy can lead to stomach issues, so some women may find it hard to digest certain foods. Soups are generally easier on the digestive system, and can help pregnant women stay fuller for longer.
4. Soup is comforting: Pregnancy can bring a lot of stress and anxiety, so it's important to find foods that are comforting. Soups are warm and soothing – the perfect choice on a cold winter evening!
5. Soup is versatile: There are countless types of soups out there, so it's easy to find one that fits your mood. Whether you're in the mood for a hearty beef soup or something light and refreshing like gazpacho, it's easy to whip up a delicious meal.
6. Soup is easy to make: Often you make it in the morning and then enjoy it in the evenings when you're tired after work. It also makes great leftovers!
Ok, we've talked about all the benefits for pregnant ladies to eat the soups — but how do you pick one?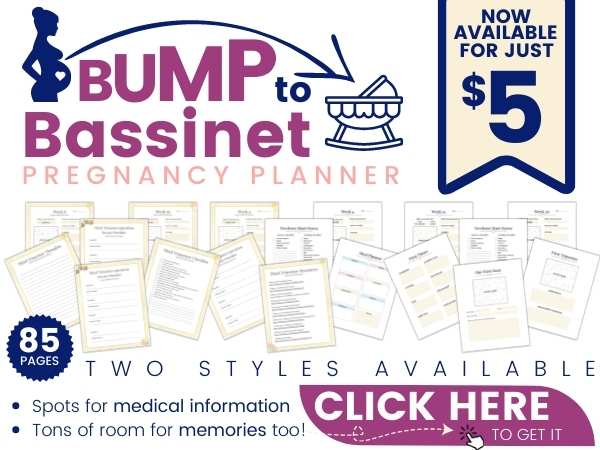 How to make soup for pregnant women
There are a few things to keep in mind for soups.
The good news is that soup eliminates many of the restrictions many pregnant women have — for things like deli meat or un-pasteurized cheese because if it's going in the soup it will be cooked thoroughly. Of course, you still do want to stay away from fish that could have mercury etc…. I wonder if there's a sushi soup…. hahhah
Are there cravings that you could fulfill? — I have a few recipes below that fulfill specific cravings — and that's a big win!
Anything she can't stand? Some women can't stand meat, but some are fine with it and could really use the protein/iron with it. So, make sure you're good with all the things in the recipe.
Is she handling dairy OK? Some women may only want to have broth-based soups at speific times during their pregnancy.
Favorite Soup Recipes to Nourish You During Pregnancy
I have this split into a few sections you can choose between:
Craving Soups
Here are a few soups to try during pregnancy if a particular craving has you!
When my friend April sent me this dill pickle soup I KNEW it had to make this article. So "cliche" — but maybe it calls to some of you!
This Zupa's copycat Chicken Enchilada Chili might fix a craving you have for going out (but desperately want to stay in and curl up on the couch.
And, there's this copycat Olive Garden Zupa Toscana that you might enjoy! Or their Gnocchi soup.
And then there's Longhorn Steakhouse's loaded back potato soup that looks amazing.
Don't forget soups are for a variety of things. If you look the bland texture of soups this strawberry soup might be a fun addition.
Soup For Feeling Sick
Not feeling well. There are a lot of pregnancy soup recipes that have onions, garlic and other herbs that might help you feel better since you can't take many of the drugs you normally would with a cold/flu.
I thought this "feel better" soup was interesting. It does have some strong bold flavors like cilantro, peppers, garlic and onion — but it makes sense that those things might combine to help you feel better! Love how that one is instantpot, so you can get it together quickly after a long day (and a lot of people aren't feeling great in the mornings before work, so crockpots aren't a great option).
Broth Soups
Early pregnancy may have you craving just something to hydrate you an keep you alive. Many of these also have some veggies in them to help keep up those prenatal vitamin stores throughout your pregnancy.
I love this slow cooker chicken tortilla soup. Anything slow cooker is a win, and the addition of sour cream, chips and cheese is always a welcome treat to soups. They also have a taco soup that is similar, but with ground beef instead.
Who doesn't love a chicken noodle soup, and if you're cooking for a pregnant woman — really doing it "up" with love in this homemade chicken noodle soup is a big win. This chicken noodle soup looks a bit easier, and is made for the instant pot.
This chicken and wild rice soup has some thickness to it because of the rice, but doesn't contain cream. It is great to pack in the nutrients if you're not eating much otherwise.
This vegetable and beef soup has beans as well as ground beef. If you're looking to up your iron stores, bean soup is a great option! Not a bean fan — here's another one without the beans.
Kids don't want soup, but it sounds good to you — try adding some fun noodles with this alphabet soup!
Constipation hanging around during pregnancy. I love all the fiber in this chicken and barley soup.
Maybe you miss the warm tomato soup and grilled cheese your mom used to make, but you'd like to up the nutrients with some fresh tomatoes this tomato soup looks good (it also looks creamy, but doesn't actually have cream)
Cream Soups
Once you leave that nausea of the first trimester behind (I hope) these creamy soups are a great option to add to your pregnancy diet!
This tortellini soup has cream cheese in it, but no cream itself. Plus, they're packing in good foods with the cheese tortellini and the kale. This one's a winner in my book!
This chicken pot pie soup has milk in it, but can also be served with a hearty biscuit that sounds delish in the winter!
This quick and easy loaded bake potato soup also just has cream cheese looks amazing!
This broccoli cheese soup looks yummy.
And, if you're not seeing one you like on here, check out my friend April's soup section on her site. Lots of yummy flavors on there!
Ok, that should be a good start to your pregnancy soup battle.
If you're pregnant and looking for a delicious way to get your nutrients, try making soup. Soup is packed with vitamins and minerals that are essential for a healthy pregnancy. Plus, it's easy to make and can be tailored to your specific cravings. So why not give it a try? And if you have a favorite recipe, be sure to share it in the comments below!
And, if you're looking for something ELSE to comfort you — come join me in The Online Prenatal Class for Couples where we aim to prepare you from bump to bassinet for the confident hospital birth you want!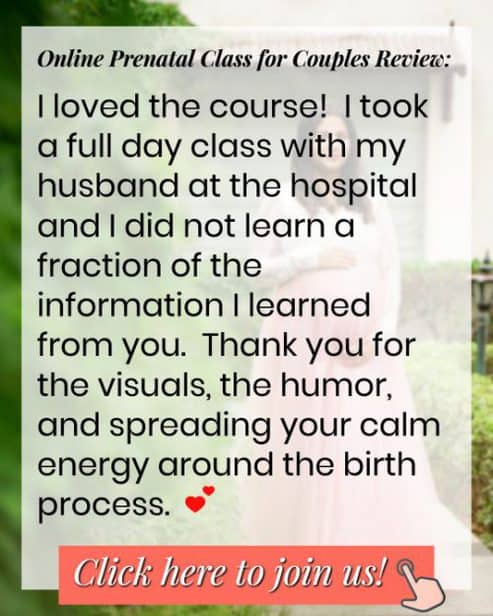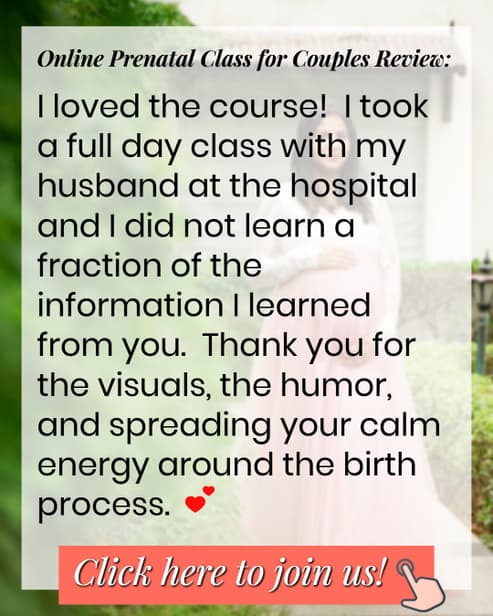 Or, if you're not quite ready for the full class, check out my free prenatal class — It's your first step towards being your own birth boss.