PREGNANCY
Best Photos to Capture for a Pregnancy Time Capsule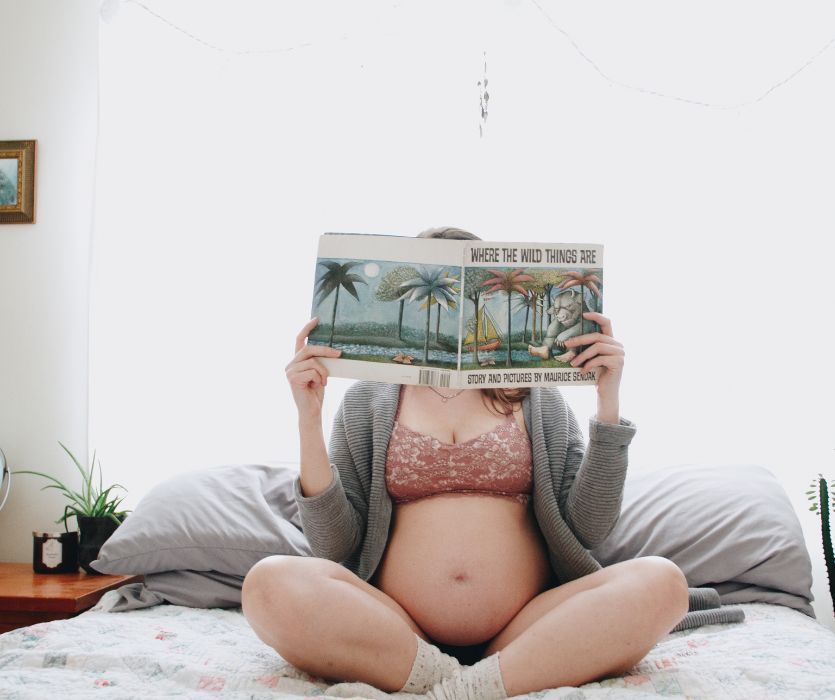 I wish I had taken more pregnancy photos.
I took one or two sad selfies to prove I was gestating, but I really wish I'd taken the time to take some photos of what was going on in our lives just before each of them was born.
I'll see photos or newspaper articles from the 70s (I'm old) and think, "Wow, that's cool that bananas were that cheap when I was born. Or, wow Toronto looked like that when I was a baby."
So it got me thinking about what kind of cool shots you could take and almost make a neat photo time capsule for your child.
Here's a list of ideas of all the photos you could take:
Baby Bump: Take regular photos of your pregnancy through every stage.
Ultrasound Images: Sometimes the paper ultrasounds are printed on are very light sensitive, so make sure you get a few photos of them.
Nursery Preparation: Capture photos of the process of setting up the nursery, from painting the walls to assembling the crib. (Maybe leave out the fights.)
Reactions: Take candid photos of your family's reactions upon learning about the pregnancy.
Baby Shower: Document the baby shower, including decorations, games, and the attendance of family and friends.
Generational Photos: Take pictures of multiple generations of your family together, highlighting the excitement of a new addition.
Sibling Interactions: If you have older children, capture moments of them interacting with your baby bump or anticipating their new sibling's arrival.
Parents-to-Be: Take a series of candid and posed photos of you and your partner together.
Favorite Activities: Include snapshots of you and your partner engaging in activities that you hope to share with your child, such as reading, cooking, or outdoor adventures.
Pregnancy Milestones: Document special milestones throughout the pregnancy, such as the first kick or the first time you felt your baby's movements.
Cravings and Food: Capture photos of the unique cravings you experience during pregnancy or dishes with special significance.
Pregnancy Fashion: Take photos of your maternity wardrobe, showcasing your evolving style as the baby bump grows.
Baby Names: Create a photo collage of different baby names you considered or a photo of the final name you chose for your baby.
Baby's clothes: Take some fun shots of all their little outfits.
Pets: Cats, dogs, birds, or your pet snake Reggie!
Your House (inside and out): It seems boring today but so, so cool to look back on in a few decades. I would love to see what was in the fridge the week I was born.
Your Street: What did cars and homes look like the year they were born?
Your City or Town: Seeing how it changes over the years will be cool.
Breaking News: Front page of the newspaper the day your baby is born (you could hold onto that too but it may hold up better in a photo)
Moment in Time: A bunch of flyers, magazines and trashy tabloids from that month.
Once you have all your photos, you can print them off in a custom book that you'll all enjoy through the years.
What else would you take shots of? Help me out and I'll add them to the list!
Our next recos: Mixbook vs Shutterfly Photo Books – Which is Better?