PREGNANCY
Shark Tank Update on the cooling/heating bedfan for better sleep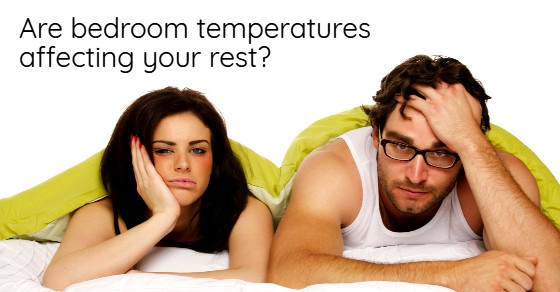 Are you looking for ways to help you sleep better? Do you have a problem with being too hot or too cold at night? I'm going to share all my thoughts about BedJet in this BedJet Shark Tank review. I'll cover how it works, look into the climate comfort system, and the dual zone feature.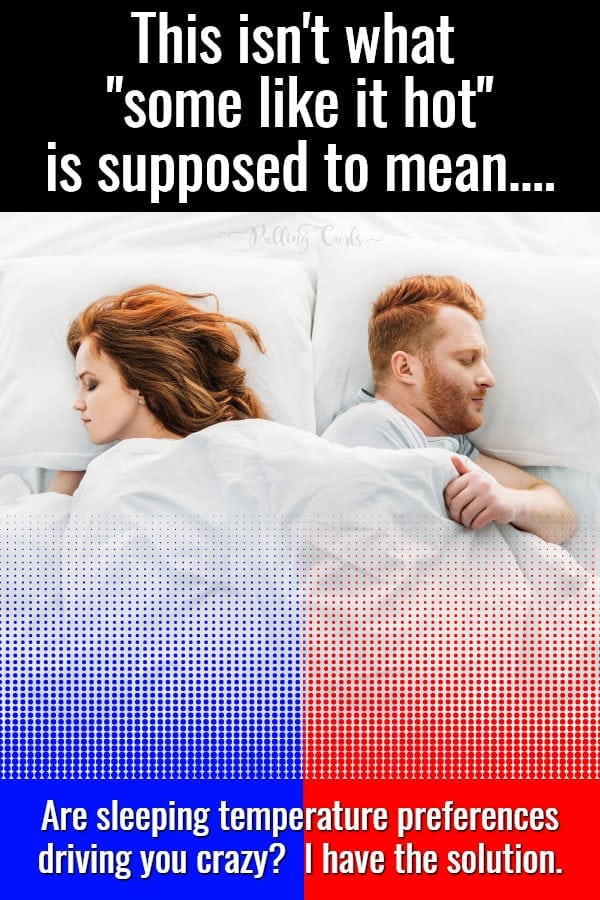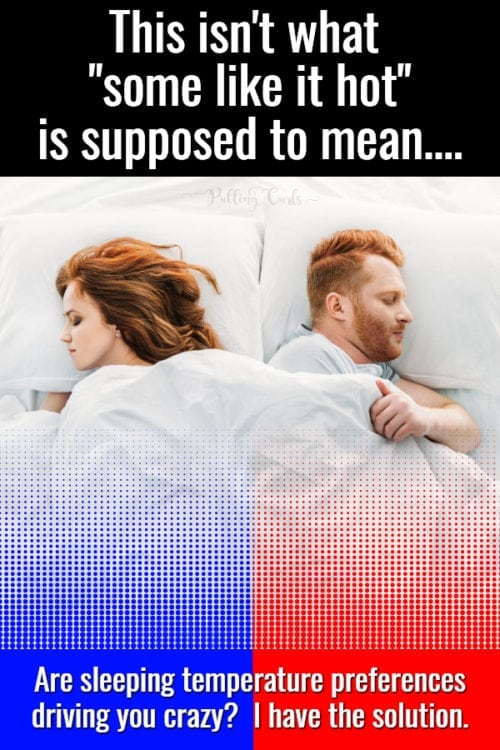 BedJet Shark Tank Review
Full Disclosure: BedJet did send us one unit and a comforter. We decided to purchase a 2nd unit on our own to really try out the BedJet climate system and if it worked well for us each to set our own temperature
How does the BedJet Climate Control System Work?
BedJet actually works just like the cooling and heating system we use in the hospital to warm/cool patients. When everything is hooked up you'll flow warm or cool air between your fitted sheet and flat sheet. A lot of people purchase the comforter with the BedJet. If you have the comforter the air flows within it. It's like a down comforter but instead of feathers, it's filled with air.
This video explains it pretty well:
Features of the BedJet
BedJet Cooling Fan
The BedJet is not actually an air conditioning unit.
The fan assembly takes the coolest air in your room (at the floor) and circulates it through your bed wicking moisture off your skin and helping to keep you cool.
I read that they recommend the room is at least 79 degrees — which is just about what we keep our A/C at night.
BedJet Heating Blanket
BedJet does heat the air and blows it through either your sheets or the comforter. You get to pick the temperature you want with either the remote or the smart phone app.
This means when I want the bed to feel like fire when I get in it, I can make that happen.
If my husband and his high body heat wants it just a little warm — he can make that happen.
And in the end – we. stay. married. And yes — these are fights we've had.
BedJet Dual vs BedJet Single
There are a few options when you go to the BedJet website.
You can get the BedJet Dual or the BedJet Single.
BOTH units can heat/cool a king or queen-sized bed.
BUT, if you want to have the option of cooling or warming your OWN side of the bed — you need to get the dual unit. An option might be to buy the single first — see if you like it, and if you decide you each want your own — grab another unit (note – you'd need a new comforter to work with the dual system — so there is some risk in purchasing it this way).
With the BedJet Dual system — you get:
2 BedJet Units — each can be set to their own temperature
1 BedJet comforter — this is how the air flows into your bed — it is split down the middle so each person has their own climate!
If you both really seem to like the same or similar temperatures, you could certainly just get one Bed Jet and it can work for the both of you.
Related Post: 5 Little Monkeys Mattress
BedJet V2 — what's different?
I feel like they included some pretty great upgrades with V2.
Difference #1:
There is biorhythm sleep technology in V2. That means it gives you the temperature that YOU need to sleep well during the night.
When you go to sleep, your body temperature drops, and when it's time to get-up, your temperature rises.
This happens through the app — where you can choose the temperature and the fan %. They have a suggested sleep cycle.
Difference #2:
The BedJet aromatherapy add-on. This was a highly anticipated add-on.
They're basically little sponges that you can put the scent of your choice on — and during the night the BedJet will blow that scent at you gently. Pretty cool idea.
If you have oils you think to calm you down — let me know — I'd like to try them out (because I am not a lavender fan).
BedJet V3 — what's new?
Smaller machine, needs less clearance under your bed.
Fancy remote control instead of needing to use the smartphone app for everything
Has an updatable firmware that won't become obsolete.
Cooling goes down to 66 degrees (instead of 77).
Who is the BedJet Best for?
I think the BedJet would be awesome for:
Pregnant women (important factor – the heating part comes with the same warnings as electric blankets, so I wouldn't recommend you heat your bed — but MOST pregnant women want it cooler)
Postpartum women (they say this wicks away sweat really well!!
Menopausal women — say goodbye to hot nights and night sweats!
Couples who can't agree on who should have temperature control
Families who'd like to save more on their HVAC costs and only cool their bed vs the whole house (same for heat)

BedJet Product Review 2022
We've had our units for a few years now and I still love it.
We opted to use the dual jet system as my husband is almost ALWAYS hot and I will want it toastier in the winter than he does. I thought about getting just one unit, but for the extra $300 I just decided it was worth it to try. With the 60-day money-back guarantee, we didn't have much to lose — and a whole lot of happiness to gain. ????
We've used it for both cooling and heating and climbing into my bed is the happiest part of my day.
The cooling is nice but it's not like sleeping with a sheet of ice.
BUT, it does make the bed considerably cooler. Especially at your feet (I have mine positioned at the end of my bed). The cooled air blows into the comforter and sort of blows it up (really high if you don't have your sheet/comforter on top of it.
I think my favorite part was the cold feet. I always sleep with my feet outside the bed because I like cold feet when I sleep, and BedJet gave me that even with feet in the covers.
We do have a room that is the hottest room in the house, so it's been REALLY nice to have it. Currently, we are very happy BedJet owners!
A couple of beefs — the price point. I certainly wouldn't put this above feeding your family or going into debt. BUT, if you feel like your room is getting the short end of the stick temperature-wise (ours is also the coolest in the winter) I think it's worth looking into.
The comforter is PRICEY. We want a second one so we can wash the first, but it's $160 for another one — which seems a bit steep. The comforter IS made very well though, so I can see why it would be more expensive than an average sheet. But still…. I'm hopeful they'll have a sale on them one of these days when we'll purchase a 2nd one.
Here's my video that shows it:
Is BedJet Successful?
I'd say yes. It is awesome in the summer, and when I've used it to heat me up it has been amazing. I know that the company is doing well and expanding also.
Where to buy BedJet
New customers can get it on both Amazon and bedjet — pricing seems similar between the two, I think buying on the BedJet website makes any returns or issues with the product a bit easier.
BedJet Sales
The current price tag is a lot — you need to ask yourself if you find the BedJet to be worth your money. Would you save on:
A/C for the whole house, when you just need a cool bed
Sleep — if you're tossing and turning because you're hot or cold– BedJet could be the answer
Relationship — it's cheaper than a lawyer if you both like the house at different temperatures (be sure to get the dual-zone if this is the case)
For us, we just decided it was worth it. I HATE being cold in bed, and I dread our summers — and the BedJet would mitigate both of those. It makes a great gift, and I think you'll really like it. Get ready for a great night's sleep.
> Get the BedJet <<