TEENS
Playing a High School Sport for the Love of It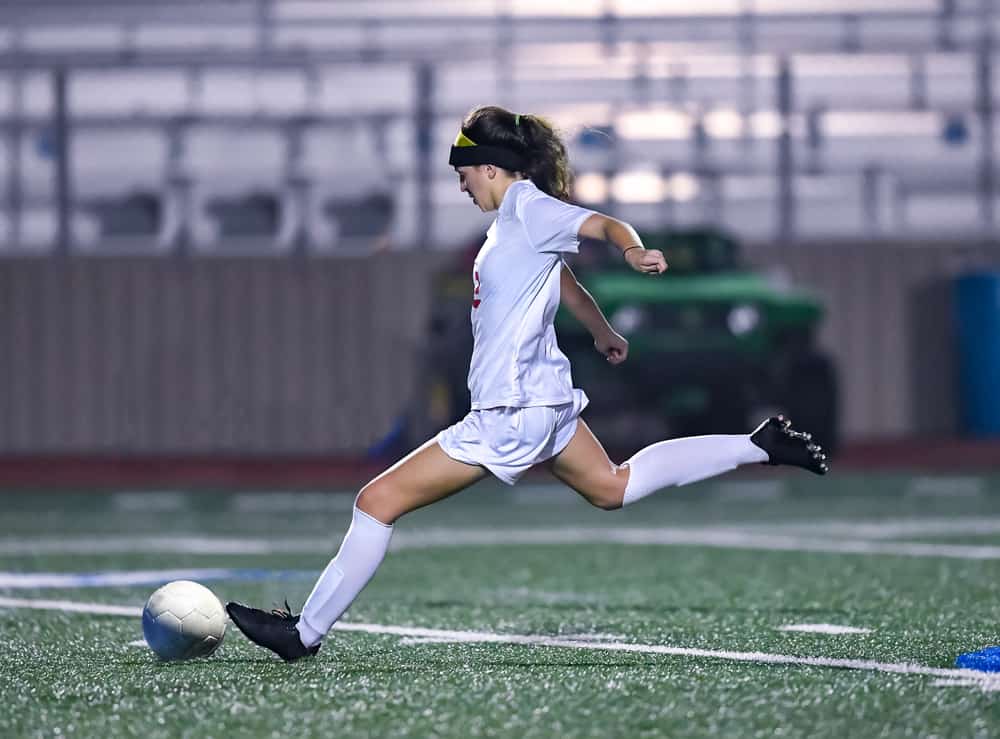 "This can be an edge when applying to college," I said to my daughter after her club coach remarked that if she gave playing one hundred percent, attended ID camps, contacted college coaches, and performed well at showcases, some D3 schools might be potential fits. I reasoned that the possibility of being a college athlete must've been why she'd played so hard all of these years. 
After all, I sat on the sidelines and watched her fearlessly heading balls (against my recommendations) and playing well in the face of aggression that would've left teen-me crying. My affinity towards musical theater often fed my lack of sports knowledge, and my flimsy understanding of offsides still sometimes makes watching the game unrelatable.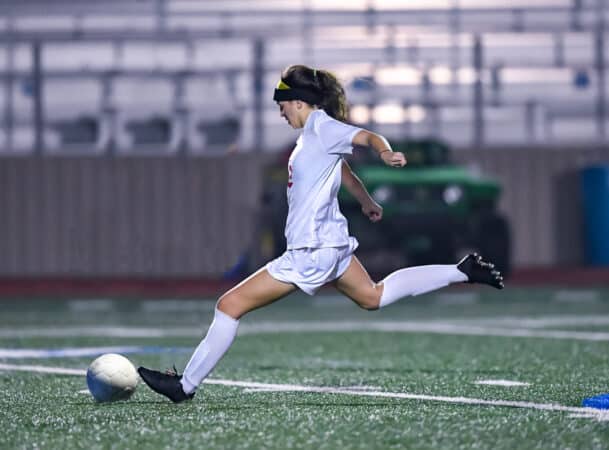 I was thrilled that my daughter might be able to play soccer in college
But now, I was thrilled and proud that my daughter's perseverance might've earned her a leg-up when applying to university. I was on board.
"I guess I should contact the coaches," she answered less enthusiastically.
After a few college tours, my teen's face lit up as she reveled in the buzz of urban campuses and bought sweatshirts from her favorite institutions. But she didn't glow the same way when we walked by the soccer fields. 
"The level of commitment, ugh," she said one night, over dinner. "I don't want to hate playing soccer."
I was shocked and disappointed because this attitude contradicted my daughter's driven nature. It wasn't like her to squander a chance to be 'the best' at something. I worried that she'd lost her spirit, so I begged her to explain some more.
My daughter had merely played soccer for the fun of playing
"I've never considered playing in college," she said, admitting that she played all of these years because she loved running, and nothing inspired her more than the joy of winning a game. Her explanations resonated, but I still asked her to keep an open mind about contacting the coaches.
After visiting more campuses and chatting with more students, she was even more sure that she wanted a normal college experience. One where she could appreciate the opportunity afforded her by being just a student. She wanted to concentrate on taking meaningful and mentally challenging classes, eat lunch on the quad with friends, and engage in good old college fun without worrying about playing a game the next day. 
Wait a second, I thought. She was describing the same experience I enjoyed in college. I earned lead roles in my high school musicals, but I didn't pursue acting as a pro when I attended university. Instead, I participated in theater classes and productions that spoke to me. I'd just never seen the parallel because I barely connected with soccer.
After she decided to stop talking to college coaches her joy in the game increased
After this decision, her joy in the game increased even more, and I observed this playing out on the field. When games ended, she skewered herself less, even if she knew she'd lost the ball to an opposing team member. She bonded with her club teammates during tournaments and invited a few of them to our house for the weekend. As the girls became closer, she viewed them as friends and a support system rather than as competitors vying for college coaches' attention.
Last year, I was frustrated when we planned college tours around her soccer schedule. When it neared impossible, I shouted, "Can't you miss a club game? You aren't playing past high school." She looked at me and said, "I don't want to miss a game." 
That's when the light bulb went off, and I saw clearly what I'd struggled to see. My daughter knows what she wants to live in the moment and seize her last chance at playing the sport that fires her passion. Many of her teammates gave up playing soccer as they advanced through high school. Maybe they don't love the game, maybe they're burned out, maybe they're concentrating too hard on college applications, or maybe they're no longer interested in playing because college sports aren't an option. Whatever their reasons, I'm happy and proud my daughter is still playing soccer on her terms. 
I've realized that my teen can and should be her own best advocate
I've relaxed more, too. As a mom, I often get wrapped up in helicoptering my kids to succeed to their fullest potential. When I see it happening, I force myself to back off and acknowledge that I'm driven by my membership in a generation of parents who often believe we must guide our teens toward our own definitions of success. My daughter's tenacity and sheer will to give soccer her all, just for the love of the game, has taught me a thing or two about her.
It's hard to trust that our teens can be their best self-advocates in many situations (although, a helpful skill for college and life.) I'm behind her on this one because she has taught me so many things in her 17 years it makes my head spin, and she has made decent choices so far.
Some part of me hoped she'd play soccer in college so I could still attend her games. Then, I wouldn't have to face her impending departure. But, once I realized that nothing in the world would squelch the pain of her leaving home, facing it became easier.    
My daughter will find a way to play her favorite sport via inter-mural or club teams, whichever her future college offers. I'll sit back and enjoy the last soccer season she will ever play for her high school, and then I'll look forward to watching her play her final club season in the spring. I'll cry, I'm sure, and maybe I'll also finally understand what offsides mean, or perhaps I'll just forget about trying to understand and trust the ref is right when he calls it.
More Great Reading:
Who Am I If I'm Not a 'Sports Mom' Anymore?