TEENS
Teens and College Students 2022
I've always loved Christmas shopping for my daughter as there are so many cute and practical things for her, many that I would secretly love to have myself! If you have a daughter, niece, or another special young woman in your life, here are our favorite holiday gifts for her in 2022.
Note: We are a reader-supported site, and this post contains some affiliate links. We will be compensated if you purchase after clicking on these links.
Favorite  2022 Christmas gifts for teen girls and young women
1. Lululemon
This brand is at the top of many of our daughters' lists, and there is so much more than leggings. Great workout and athleisure apparel but also fantastic accessories, too. They are incredibly durable clothes and keep their shape for longer than we would have expected. Expensive but worth the price.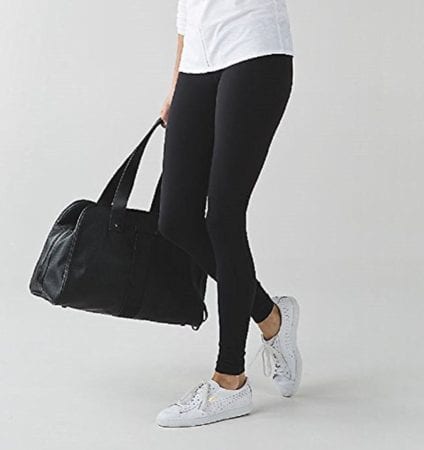 2. Viscosoft Faux Fur Blanket
A blanket that is silky soft, lightweight, stretchy, and reversible? Yep. The Faux Fur collection from Viscosoft is all of that. Plus, there are three cozy colors (tan, grey, and dark brown) and four different sizes, each with an affordable, bang-for-your-buck price tag.
3. Lap Desk
This lap desk has a ledge to keep her laptop from slipping and a mousepad and phone holder space. This well-priced desk is available in six colors.
4. Kyle Cavan Jewelry
We have fallen in love with Kyle Cavan, whose collegiate jewelry pieces are elegant and true keepsakes. They have chosen iconic buildings and retro logos to create lovely necklaces, bracelets, and more.
5. Personalized Stationery
A personal touch goes a long way, making personalized stationery an extra thoughtful and practical gift. Thanks to Minted, the options are beautiful, too. With hundreds of unique designs printed on luxe paper and a complimentary gift box, you'll get many thanks (maybe even handwritten!) for this choice.
6. Project Repat T-Shirt Quilt  
Project Repat T-Shirt quilts are consistently one of the most popular gifts in our G&F community. Transform a stack of your teen's t-shirts into a practical and sentimental gift with the help of Project Repat. This is especially nice for a soon-to-be high school grad who can take a bit of home with her to college.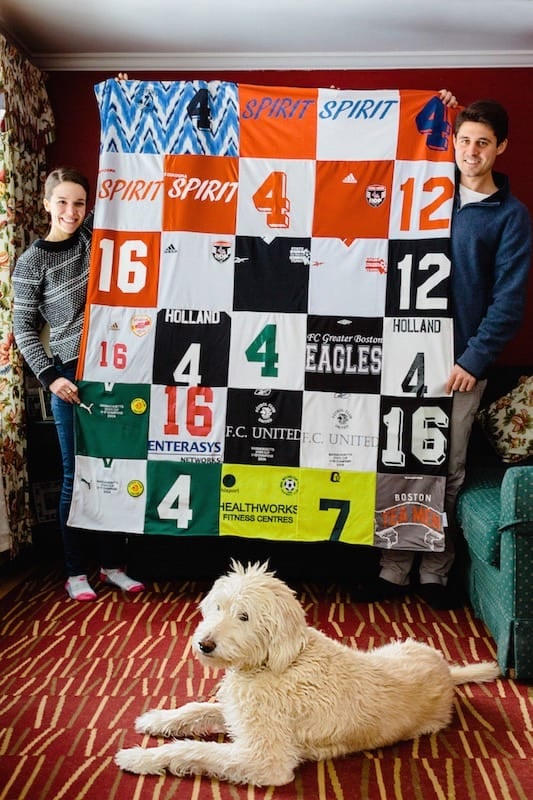 7. Notes to Self Socks
Notes to Self socks offer words of encouragement and are available now in pretty gift boxes. Who wouldn't love comfy, new, and matched socks, especially when they provide a little inspiration to get your daughter's day off to the right start?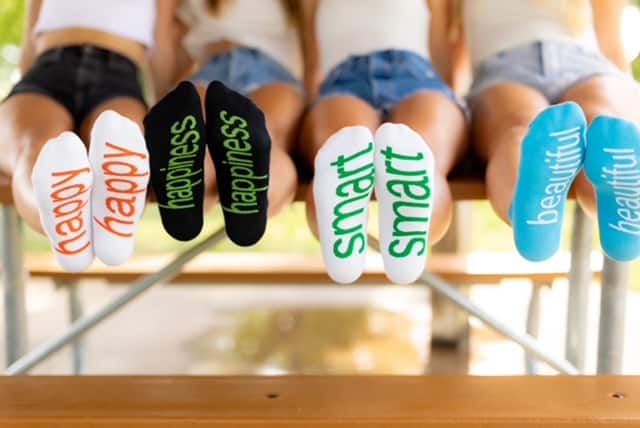 8. Camera Style Crossbody
Inspired by camera bags, these new crossbody bags are available in 10 trendy shades. They have three outside zippered pockets and two interior compartments, making it easy to keep a phone, wallet, keys, and sunglasses, and more easily accessible.
9. Olay Facial Electric Cleansing Brush
This popular and well-reviewed facial brush is suitable for any skin type and can deep clean by unclogging pores and removing make-up residue. With two intensities, it can be used as both a cleanser and a way to intensify a moisturizer.
10. Little Words Project
We are so impressed with Little Words Project and their company mission: to make jewelry that inspires people to be kind to themselves and share that kindness with others, one bracelet at a time. Take a look at the best-sellers.
11. Smiley Face Slippers
One of last year's most popular items. Comfortable, fluffy, and sure to make you smile.
12. iOttie Car Phone Holder
More than anything, we want our teens to be safe, especially when they're driving. This top-rated phone holder sticks on the car's dash or window and can be adjusted to an angle that makes it easy for your daughter to use her phone hands-free.
13. Do Your Laundry
This is our favorite book to give any adulting teen. Filled with practical and very funny advice from author-illustrator Becky Blades to her two daughters, this is a perfect gift for your daughter this Christmas.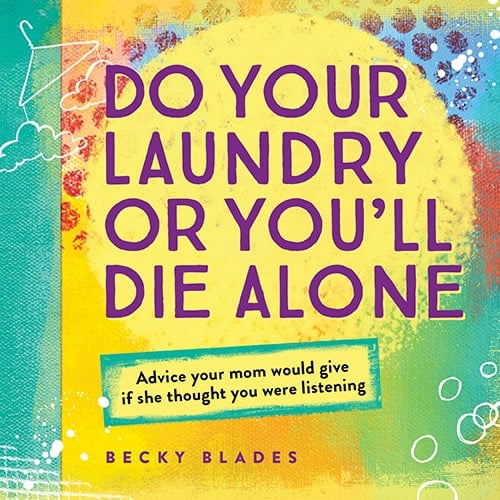 14. Zodiac Rings
These delicate, slim rings have become wildly popular this holiday season.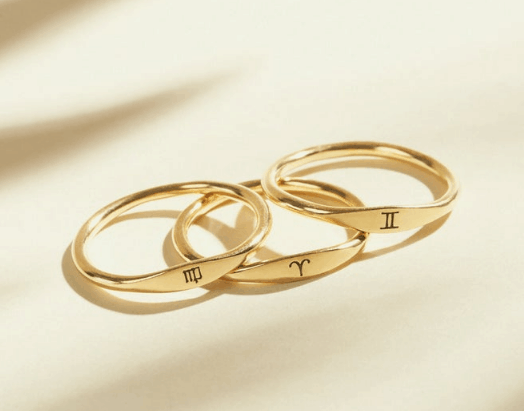 15. Lululemon City Adventurer Backpack Mini
These backpacks are stylish and functional from one of our teens' favorite brands. Great for school or the gym.
16. Everywhere Fleece Belt Bag
Everyone loves the Everywhere Fleece Belt Bag (selling like wildfire) for a hands-free belt bag.
17. External Battery Charger
There is NO better safety device for your daughter than a charged phone, and this charger is very popular. It's high-speed, lightweight, and compact.
18. Lokai Bracelets
We think these simple bead bracelets are lovely. When we read about the founder's story and saw how many bracelets he created to honor and contribute to worthy charities, we were even more excited to feature them on this Christmas Gifts for Her list. There are pretty amazing collaborations to check out, including these NCAA bracelets.
Use code word GFFamilyandFriends on checkout for 20% off as we are Ambassadors.

19. Glossier Cloud Paint
Glossier is a favorite cosmetics line and this unique blush, "cloud paint," is something any teen or young woman would love to try. Available in six shades.
20. Glossier Skin Salve
In the winter, especially in cold, dry climates, we need a thicker moisturizer for skin and lips. Glossier has many scents and colors to choose from in their Balm Dotcalm line.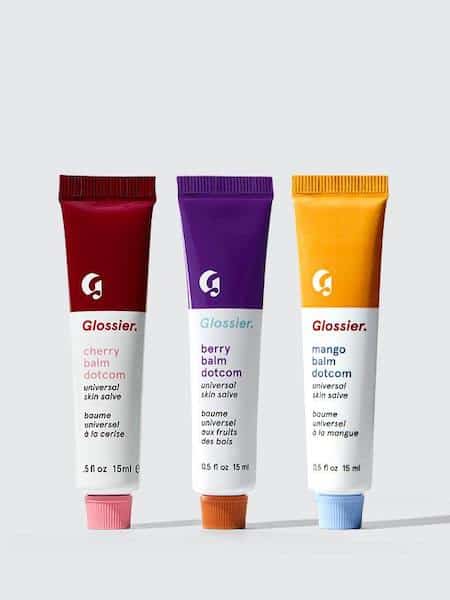 21. Everlane Loungewear
We love Everlane loungewear, which has tons of comfortable and cute clothing that teen girls would want to live in all holiday.
22.
Cariuma Sneaker
If your daughter is searching for a cool white sneaker, or you can't wait to see her get rid of the ones that are beyond reclaiming with a good wash, the Cariuma is for her.
While we love the simplicity of this slightly off-white hue, they're also available in 10 other shades, all adorable. These are not the least expensive shoes on the market, but they are way less than Golden Goose and will never go out of style.
23. The Comfy
What about these oversized lounging hoodies-personal blankets that have become so appealing to our teens and college students? Maybe it's that Comfys are the security blankets that we could all use for the 2022 holidays!
24. OOMBRA Bra
This comfortable bra for your teen was developed by a pediatrician when she realized what her young patients needed. Available in multiple colors and prints with two strap styles, the OOMBRA comes in six sizes.
25. Air Purifier
Cleaning the air of dust mites, mold spores, allergens, odors, pet dander, and smoke, the Levoit air purifier is a top pick for small spaces.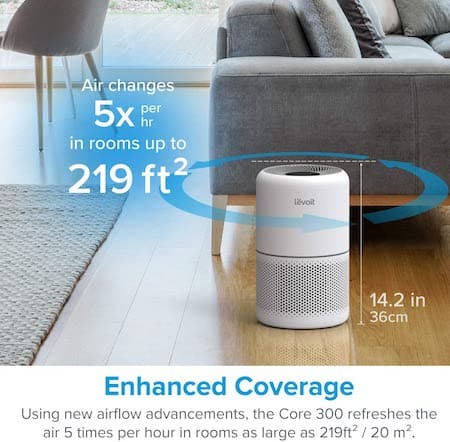 26. Kendra Scott Jewelry
We love the beautiful jewelry pieces we see at Kendra Scott. Find bracelets, earrings, and necklaces that you can customize with different stones and metal selections. Shop the KS gift guide here.
27. Hydro Flask Water Bottle
Your daughter will be thrilled when she opens a package to discover a Hydro Flask water bottle inside. It is our favorite brand for water bottles, and they are available in a wide range of pretty colors, sizes, and styles.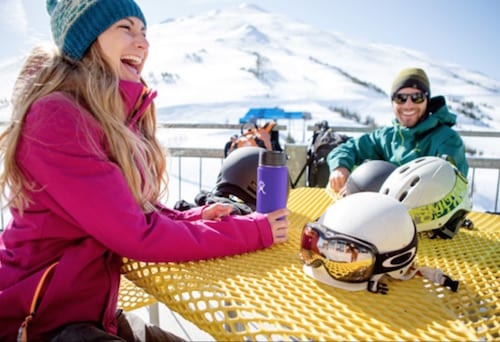 28. Allbirds Shoes
We love these shoes; our kids love these, too. We include them here as holiday gifts for girls, but they are great for any family member. They come in lace-up, pull-on, and boot styles in loads of amazing colors. Allbirds now has running shoes that are perfect for everyday wear and working out.
29. Fuji Mini Printer
This is an easy way for your daughter to print photos from her phone using Bluetooth. This printer is also perfect for hanging up photos on string lights.
30. Uniqlo Light Down Relaxed Coat
Uniqlo has made ultra-light down jackets, cardigans, and vests for over a decade, which speaks to their great combination of functionality, style, and price points. We love all the different styles and colors.
31. Cosmetics and Jewelry Organizer
This beautiful travel case is an ingenious way to organize jewelry and cosmetics and store them all in one space when you are on the go. Made of vegan leather, it is available in seven colors.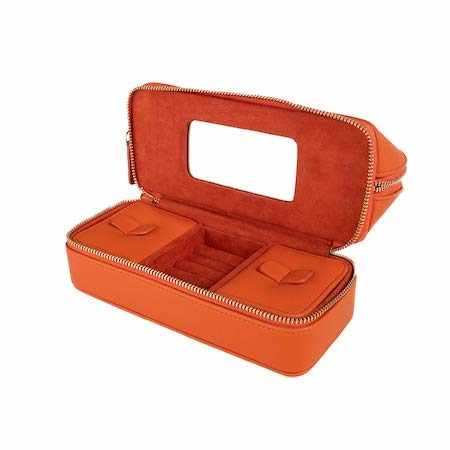 32. Silicone AirPods Pros Case Cover
Don't forget to add a protective case cover like this one, available in many colors that will help keep the case (and AirPods inside) from scratches or damage.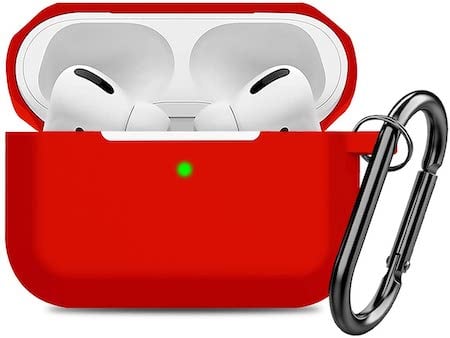 33. Puravida Jewelry
Artisans make these trendy bracelets all over the world. Create unique combinations of jewelry that feature your daughter's favorite colors.
Take a look at the Puravida engravable pieces, too. So lovely!
34. Hair Dryer/Styler
This hair-drying tool by Revlon has become a favorite in the Grown and Flown community, and here's why — you can dry your hair in less time than with a conventional blow dryer and shape it with the built-in round brush as you dry it. Your daughter will love this new dryer, and it might not be something she would splurge on herself — a perfect gift.
35. Wireless Earbuds
This is the #1 tech gift teens ask for every year, and this pair, the Jabra Elite 75T, gets the highest marks from reviewers. Once charged, they will last for over 5 hours. These fit snugly in the ear and are excellent for working out.
36. Bean Bag Chair
Give your daughter a comfy place to hang out in her bedroom with one of these cute bean bags from Pottery Barn Teen.
37. Everlane Sweater
Everlane is an online store with a fantastic shop in Manhattan. It's always been one of our favorite spots to buy classic pieces (for guys or girls), including this sweater in lovely cobalt blue.
38. Black Bootie
We love the sock-like upper in this bootie, and the kitten heel height makes this a versatile, easy-to-walk-in, bootie.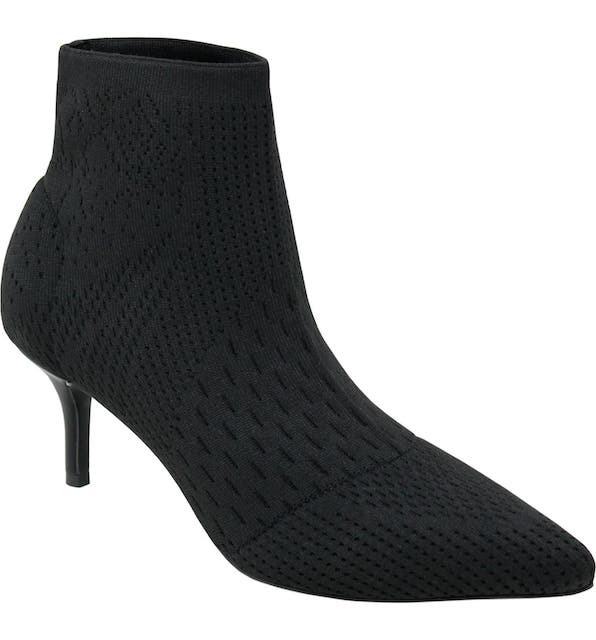 39. Initial Jewelry
This trendy bracelet featuring your daughter's initials is so cute — this is something she could wear alone or with other bracelets.
40. L.L. Bean Slippers
Your daughter will love these fleece-lined slippers this winter and will appreciate having such comfy warm shoes, especially in her cold dorm room, when she returns for the spring semester.
41. Dual Charger for Phone and AirPods
This wireless charger stand, by Belkin, will quickly charge her phone, including the newest model 14 and AirPods, at once.
42. The Defining Decade: Why Your Twenties Matter and How to Make the Most of Them
We have loved this book and were thrilled to interview the author, Dr. Meg Jay, about the revised and updated version of her bestseller. This book is for your twenty-something daughter, who might be surprised to discover why this decade is so consequential and how to make every day count.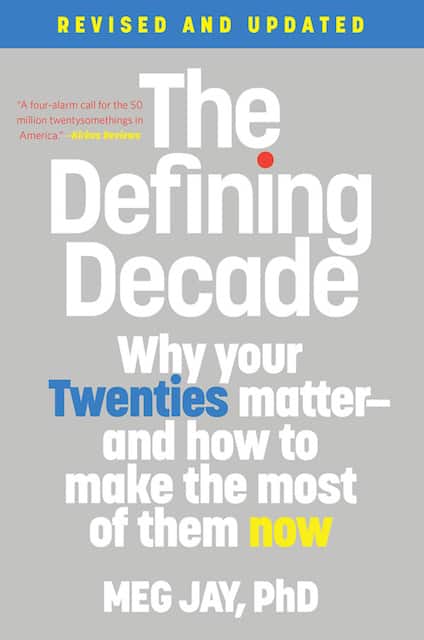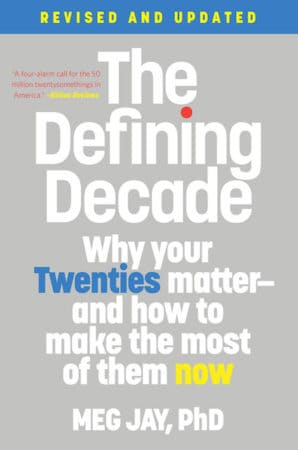 43. Meet The Mani System
From Olive and June, everything you need to save time and money on DIY manicures. Plus, great colors and videos show you exactly how to give yourself the mani you deserve.
44. Satin Heatless Curling Set
Curls without heat damage. The set includes a foam curling rod and two scrunchies gently securing hair.
45. Naadam Essential Sweater
Comfy, cashmere sweaters in amazing colors that pop for a reasonable price.
46. Mini Double Loop Bag from Cuyana
It fits exactly what you need for a night out — phone, wallet, and keys. And so sharp looking…
More Great Reading: 
Stocking Stuffers for Teens 
Holiday Gift Guide: 25 Gifts Under $25 That Your Teen Will Love
Super-Popular 2021 Holiday Gifts for Him