TEENS
What NOT to Discuss at the Holiday Table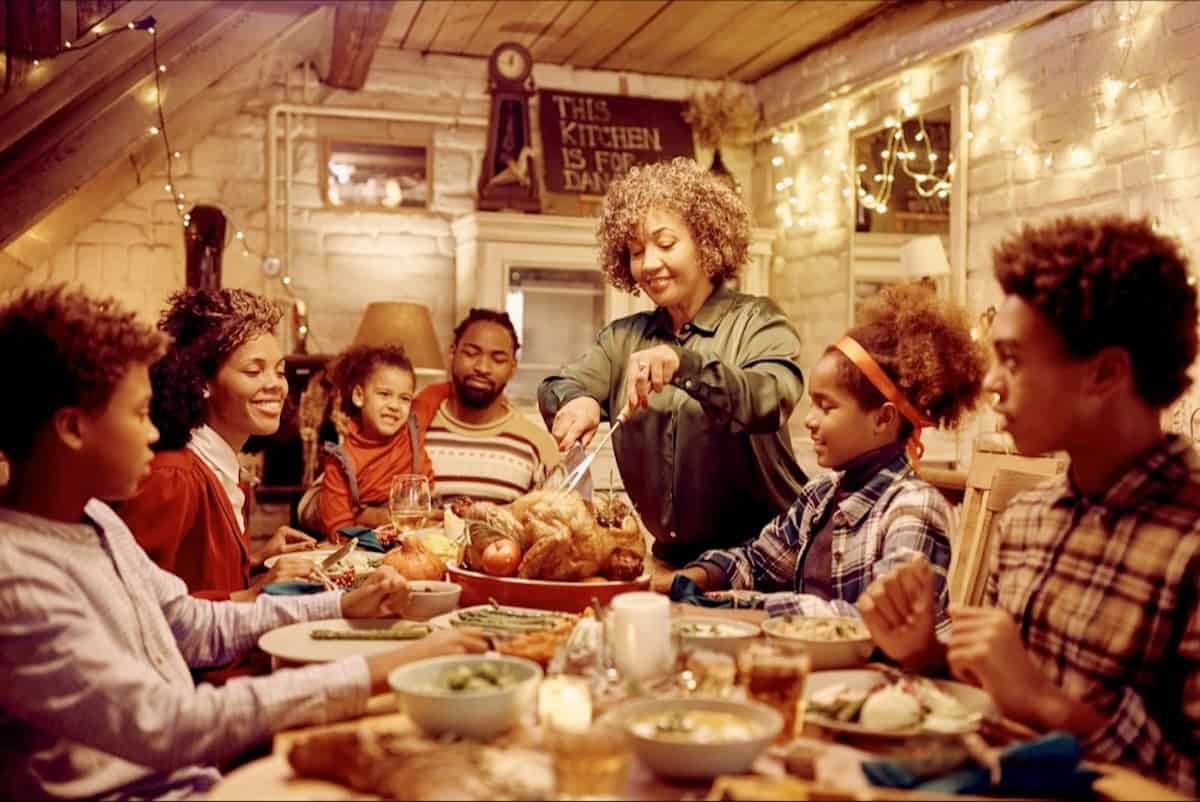 This time of year signals planning for holidays, gatherings with friends and family, and Hallmark-worthy moments of reflection and gratitude. It also launches gut-wrenching anxiety in some households as high school seniors careen into the college application space of deadlines, essay writing, and recommendation gathering.  
EVERYTHING is happening for college-hopefuls right now. Hard classes, mid-terms, friends and not-friends, activities, jobs, homework, and all kinds of regular teenage stuff that takes up time, energy, and generates emotional combustibility.  
While it should be (and can be) a thrilling and hope-filled journey, the anxiety machine is bigger than any one kid or household. Not only has this not improved over time, but it's also gotten worse. 
In order to keep everyone in the holiday spirit this year, as a dean of admissions (and a mom), I thought I'd offer my advice to you – the caregivers – for any loved one who might feel the holidays are the right time to serve up a heavy helping of unsolicited advice.
What NOT to discuss this holiday
1. DO NOT prioritize others' curiosity about your child's college plans over your child's need for privacy and protection. 
This means that at your holiday gathering, if your child does not introduce the college topic for conversation, then there should be no conversation on that topic. You, as the parent or caregiver, have the authority to step in and create the boundary, "Yes, this college process is exciting, but there is nothing to share now." In fact, if you can signal this to your guests and family beforehand, then your teen can feel confident that they won't be the center of attention (at least, not about college.) 
If your applicant DOES bring up college, here are a few additional tips to keep in mind…
2. DO NOT let others take over with stories about kids applying to college. 
Those with direct professional experience in college admissions provide legitimate advice for the application process. Do not let people at the holiday table cause stress by trading actual advice from admissions for advice from friends, neighbors, or social media, etc.
If there were ever a time for "true" information to set realistic expectations, this is it. Let's say Aunt Edna's neighbor's child got admitted to their first-choice school with an essay on [whatever the essay was about]. What is true is that the student wrote the essay on that topic. What is not true is that anyone (besides the admissions office) knows whether that essay had influence on the decision.
A general comment that "Every applicant and every college is unique, so we're focusing on his experience," and then moving on to a different topic should suffice.
3. DO NOT let family members apply middle-aged-maturity standards to your teen. 
The worries of adults in a student's life are their own and should not be transferred to the student you love. You know your child in a way that nobody else does – protect that space for you and for them. Intervening adults taking over will eliminate the opportunity for your teen to discover what they want as they complete each step and develop their confidence through the admissions process. 
It is so important for others to not define what matters to a child. This is a hard one. Kids applying to college are often overwhelmed by advice from people who love them and who they trust. They may encounter direct and perceived forms of judgment about what others value – what to study, where to apply, and how they should present themselves in their application. The idea of them accepting some input from others is reasonable. However, being pressured to alter themselves, their interests, and their self-expression is not.   
Your child is amazing, interesting, and unique, in all the ways you know and love. All of those things are still true after they receive decisions from schools regardless of whether they do or don't get in. Setting that frame of thinking now, before big family gatherings, could help ease the anxiety that a child might internalize in having to prove themselves to people around the table.  
Taking the time to think through some "non-college" topics you can suggest if family members get focused on your college applicant – perhaps ways of expressing gratitude, what's going on in your favorite binge series, or asking the others to share the whackiest experience they had that week – are better ways to keep the conversation inclusive and fun without stressing your college applicant.  
More Great Reads:
And Just Like That, We Became the Adults at the Thanksgiving Table